BeeSavvy Calendar Customizer Tool
BeeSavvy Calendar Customizer Tool: Personalize Your Calendars with Ease!
Introducing the BeeSavvy Calendar Customizer Tool – an innovative solution exclusively designed for our valued Hive Members!  This user-friendly tool empowers you to tailor your calendars with precision, choosing the exact colors that resonate with your brand or theme. Say goodbye to generic templates, and welcome fully customized calendars that truly reflect your unique identity! 
With just a few clicks, the BeeSavvy Calendar Customizer provides you with the required color codes, making it a breeze to apply your selected hues to each calendar effortlessly.  No need for complex coding or technical know-how – simply copy and paste the provided code, and voilà! Your calendars will be infused with the perfect blend of style and functionality. 
Experience the ultimate calendar personalization with the BeeSavvy Calendar Customizer Tool, and elevate your Hive's visual appeal today!  Unlock the potential of your calendars and watch your brand bloom with every scheduled event. Get buzzing now and create a calendar that's truly yours!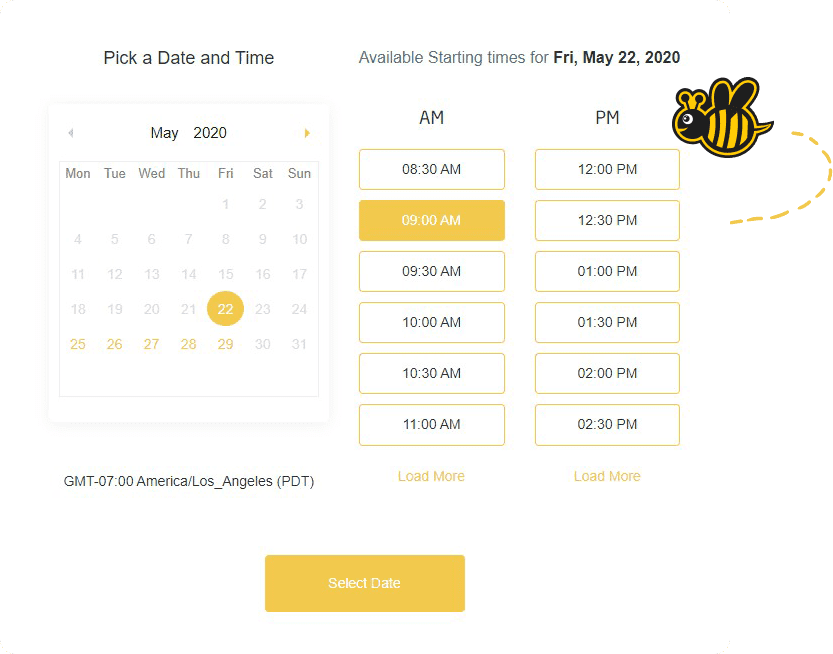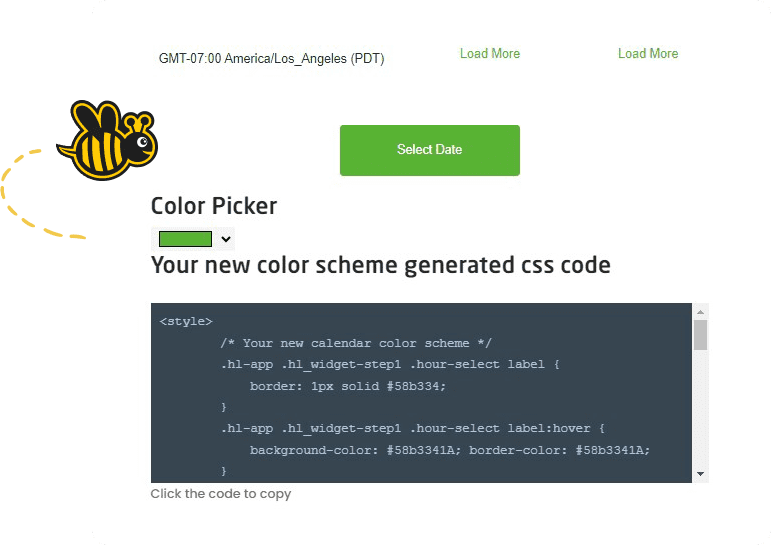 Branding Brilliance: Elevate Your Image with a Customized Calendar Color!
Unleash Your Brand's Potential – Elevate Your Image with a Customized Calendar Color! 

Attention, branding enthusiasts!  Take your brand's identity to new heights with a simple yet impactful change – customize your calendar color to align with your branding! 
Your brand's image is crucial in leaving a lasting impression on clients and stakeholders. By incorporating your brand's signature colors into your calendar, you reinforce brand consistency and create a cohesive visual experience. 
Imagine a calendar that showcases your logo's hues, accentuating your brand's personality and values with every scheduled event. From team meetings to important milestones, your calendar becomes a powerful branding tool that speaks volumes about your professionalism and attention to detail. 

Step 1
Select your perfect color


Step 3
Follow our instructional video on how to add your customer calendar code
Color Picker
Your new color scheme generated css code
Click the code below to copy
  Pick your color above to display the new css code here.