How To Warm Up Your Email Manually
One crucial step to prevent your emails from being marked as spam is properly warming up your email account. This means creating an account that appears authentic and human before using any automated email tools. When Google perceives you as a genuine user, it is less probable for your emails to be identified as spam.
Below is a guide on how to persuade Google that your cold email account is operated by a real person.
In this article, we guide you on how to optimize your mail account for better deliverability. This process is crucial in ensuring your emails reach the recipient's inboxes. Although it may involve technical aspects, it is equally important as it determines the success of your email communication.
Step 1: Set up the email
In order to begin using your inactive email account, it is necessary to create one first.
If your company doesn't already have a domain, you can purchase one from Google and then set up G Suite for your domain. G Suite is similar to Gmail but designed for businesses, providing a mail-sending platform with improved deliverability compared to using an @gmail.com account.
When setting up, linking your email address to a website is essential to enhance its credibility. The specific website you choose to link to have little significance and can be modified later if needed.
Every newly created domain begins with a neutral reputation. Building a positive or negative reputation takes time. Domains that have a negative reputation may face penalties that can have significant consequences for the success of a business. It is undoubtedly important to avoid developing a bad reputation, so investing time and effort into gradually establishing your account before engaging in cold outreach is highly recommended.
It is preferable to establish cold email campaigns using email addresses that have been in use for some time. If you have created a new email address on a new domain specifically for outbound campaigns, it is advisable to wait at least 12 weeks before utilizing it for this purpose.
If you create a new email address on a trusted domain, you can start sending cold emails within 2 weeks.
Please remember that you should utilize something other than G Suite accounts currently in their free trial phase for automated emailing. Instead, take this opportunity to warm up your email properly.
Step 2: Personalize your account
Customizing your account involves demonstrating your identity as an individual.
You don't have to pretend to be someone else; you are an authentic individual, so why give your email provider a reason to doubt that?
To begin, all you need to do is upload a profile picture. Access your G Suite account, select "user," and locate the username specifically designated for your cold outreach account. Once you've found it, click on the vacant image circle and upload a picture from your computer.
Afterward, include an email signature by accessing the settings through the gear symbol in your inbox. Although you may prefer to use something other than genuine information for this account, doing so will greatly reduce the chances of your emails being marked as spam.
To achieve the best outcome, make sure to include the subsequent information in your email signature:
Name

Job title

Company name

Address

Phone number

Email address

Website
Now click 'save changes'.
Your account customization is now completed.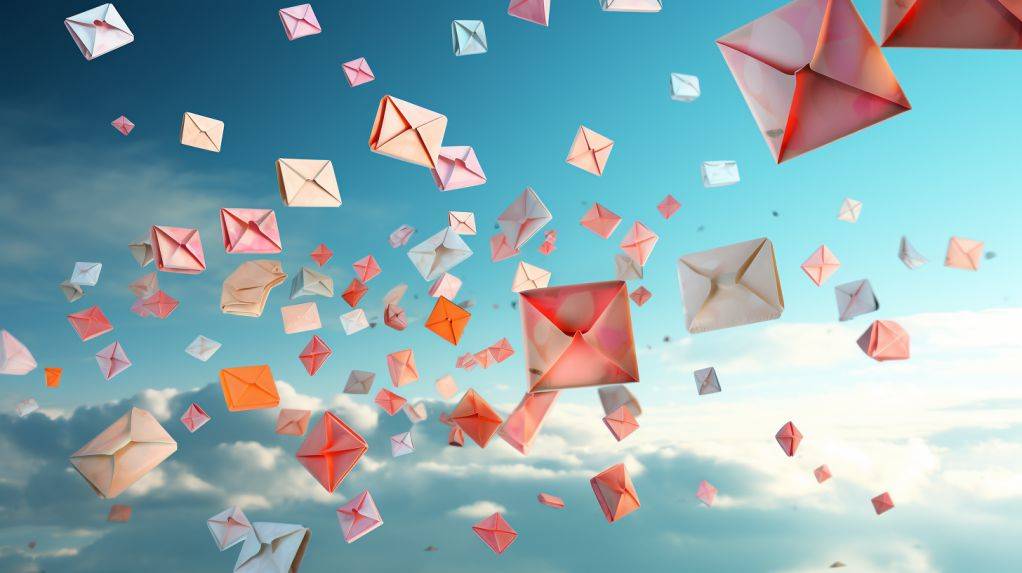 Step 3: Authenticate Your Domain
Verifying your domain is crucial for ensuring that emails are delivered successfully. There are two methods available for authenticating your domain.
Sender Policy Framework (SPF)

DomainKeys Identified Mail (DKIM)
In order to establish SPF, you need to include a 'TXT record' in the settings of your domain host. For DKIM, you must generate a key pair and add both components to the settings of your domain host. To accomplish this, you can access G Suite, go to 'Settings for Gmail', click on the gear icon, and then proceed to 'Settings'.
Lastly, assess the legitimacy of your authentications by utilizing a tool such as Mail Tester in order to detect and address any potential problems.
Step 4: Live in your new account
Once you have successfully created your account and verified your humanity to Google, you must now demonstrate to your email provider that you will be using your account just like any regular user would.
Start by registering for various services with your fresh email address. This involves establishing profiles on popular social media platforms such as Twitter, Instagram, and Pinterest and subscribing to multiple mailing lists. Aim to sign up for at least ten different things, and possibly more if you're feeling productive. Afterward, revisit your new email inbox and verify your email address for every social media account and newsletter you joined.
Afterward, send emails to your friends and business associates and ask them to respond. Engage in a conversation by replying to their replies and continuing the exchange. These emails are not intended for sales purposes and will not be sent automatically. Instead, view them as an opportunity to reconnect with people while activating your account. Avoid sending identical messages to all contacts, as this will increase the likelihood of being marked as spam. Similarly, refrain from sending robotic or suspicious content that appears to have been generated by artificial intelligence.
An additional advantage is to focus on email addresses that are known to be set up on domains belonging to different hosts, making business addresses a viable choice.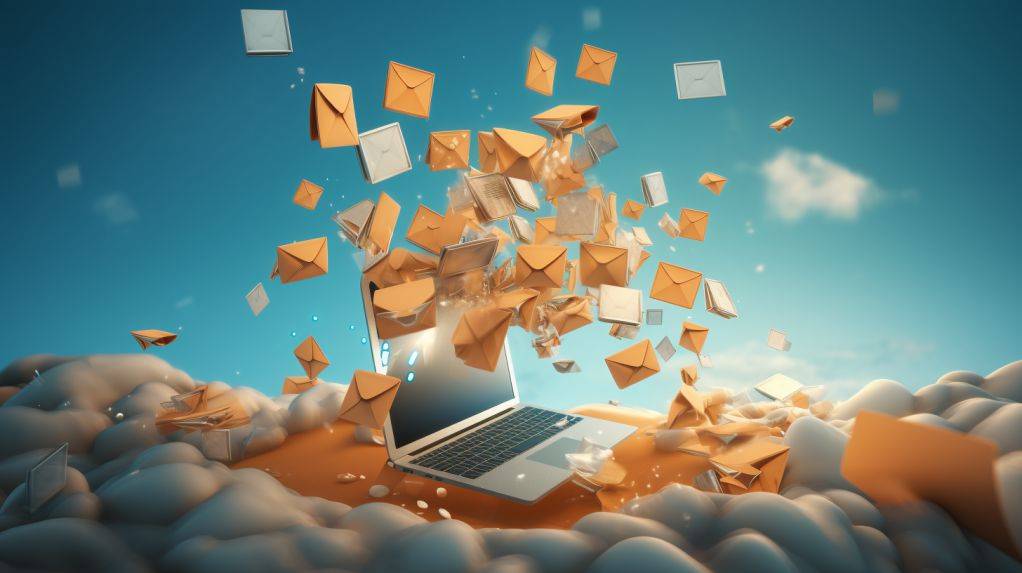 Step 5: Establish a computerized testing campaign.
Once you have completed the process of setting up your new email address, you probably have already started creating the content for your initial cold email campaign. After following the aforementioned steps and waiting for a minimum of 12 weeks, it is now time to begin testing.
Select a range of ten to 20 authentic email addresses and establish an automatic test campaign. This activity will assist you in comprehending the functioning of the automated cold emailing tool you are utilizing, as well as becoming acquainted with the strategies to evade detection by Google's spam filters while crafting and transmitting cold emails.
It is crucial that you ensure the contacts you are targeting in your test campaign respond to your email and, in turn, respond back. This action demonstrates to Google that the emails from your business hold relevance and capture recipients' interest, proving they are not spam.
Step 6: Find high-quality prospects
Once you are prepared to start your cold email campaigns, it is important to identify the appropriate prospects. Ensuring that you focus on potential customers from suitable companies is crucial to maintaining a positive reputation as a sender and reducing bounced emails.
To ensure that you obtain high-quality contacts, it would be beneficial to utilize leading contact data providers like LeadIQ and Cognism.
After discovering a suitable group of contacts, it is crucial to verify the email addresses using a third-party email validator such as Voila Norbert. Doing so will decrease the rate of undeliverable emails and prevent your domain from being marked as suspicious.
Step 7: Begin the process of sending emails, excluding the use of a third-party SMTP server.
After you have finished all the aforementioned steps, initiating your cold email campaigns is now time. Nevertheless, it is important to avoid using a third-party SMTP provider like SendGrid or Amazon SES at this stage.
Using a third-party SMTP at this point may mark your emails as spam because the domain is not recognized. It is advisable to continue using G Suite's internal SMTP for now and begin sending emails.
Step 8: Initiate your campaign while maintaining a personal touch.
Congratulations! Your email account is now ready to go, and you can start sending those cold emails without any issues.
However, it is important to keep in mind that your mailbox is under constant surveillance. If you hurry and send a large number of emails simultaneously, or need to personalize your emails appropriately, you may end up with a negative reputation as a sender. This can have a negative impact on your ability to deliver emails effectively and undermine all the effort you have put into your work.
Currently, G Suite accounts have a sending limit of 2,000 emails within a 24-hour. Nevertheless, this limit may be altered without prior notification. Therefore, it is advisable to frequently review Google's regulations on sending limits, located here.
If you're utilizing an automated cold emailing tool such as Mailshake, there are straightforward measures you can adapt to prevent getting flagged by Google's spam filter.
To ensure that you sent messages are not bunched together, modify your sending schedule and spread out your campaign over a greater duration. This will help reduce the number of emails being sent out each day.

Make a tailored domain for tracking purposes for your team.

If your messages are very brief, turn off the feature that tracks when they are opened.
In addition to these technology tricks, paying attention to the material you are sending is essential to prevent any adverse effects on the delivery process.
Step 9: Ensure that you remember to activate the disengagement trigger.
When getting ready for a cold email campaign, it is common for people to overlook the disengagement trigger. This functionality, provided by popular email platforms like Mailshake, enables the automatic suspension of email sending to contacts who have not replied after a specific number of attempts.
As an illustration, if there is no response from a person even after receiving ten messages, the tool will halt communication with that specific contact. This precaution prevents you from sending any additional emails and potentially harming your credibility as a sender.
Doing this can safeguard your domain's reputation and prevent your emails from being flagged as unwanted messages.
Step 10: Monitor performance closely
Lastly, after you have completed your cold email campaign, it is crucial to track its effectiveness closely. Keep a close eye on the number of emails being sent, and monitor the click-through, open, and bounce rates.
If you observe any sudden decrease in these metrics or if they exceed the average 90-day median, it may indicate that your email address is becoming active too rapidly and requires a period of inactivity.
If this situation occurs, return to G Suite's internal SMTP and restrict yourself to sending a maximum of 1,000 emails within a 24-hour period.
In the same vein, if the number of people leaving your website without taking any action becomes too high. It is advisable to refrain from sending unsolicited emails and instead implement an email verification system to prevent future instances of failed deliveries.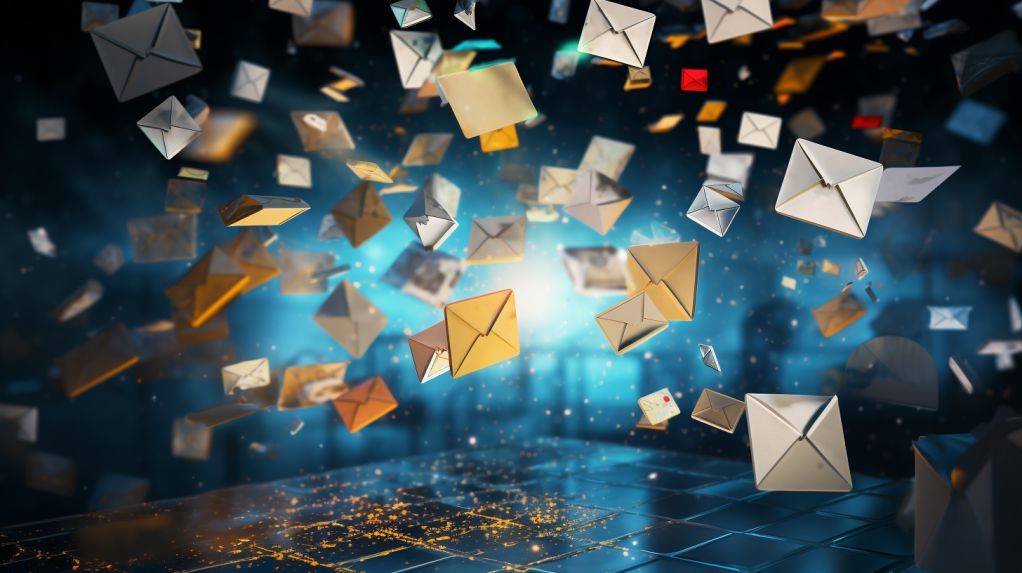 Conclusion
It is important to remember that personalization is crucial. If you send out mass emails that are all alike, it is highly likely that they will be detected as spam. Additionally, be cautious about using spam-related phrases or language, as some automated email tools have spam filters that can flag these phrases for you. Keeping your email content simple and uncluttered is best to avoid excessive formatting or unnecessary images.
If you are still worried about your email reach, you can find more information on how to stay within Google's spam guidelines while sending cold emails.
And remember, whether you're building up your account or running a campaign to reach out to new contacts, there is one important guideline: behave in a genuine and authentic manner.
Warm Up Your Email FAQs
What is the time required to heat up a chilled email account?
The process of warming up an email account typically lasts between 8 and 12 weeks. Throughout this period, it is important to actively utilize the account by participating in discussions, subscribing to newsletters and social media profiles, and conducting trial campaigns.
Can we accelerate the process of warming up a new email account?
Accelerating the process of warming up a new email account is not recommended. Google keeps track of your email activity, and any sudden increase in the number of emails sent could cause your account to be flagged as spam. It is better to gradually increase the number of emails you send over a period of several weeks.
If my email address becomes identified as spam, what actions can be taken?
If your email account is labeled as spam, carefully examine the content of your emails for any suspicious language or excessive use of images. Make sure to personalize your emails and consider including an option for recipients to unsubscribe.
How crucial is personalization in ensuring messages are not flagged as spam?
To avoid spam filters, it is crucial to personalize your messages. Email services can recognize when multiple emails have identical content and classify them as spam. Conversely, incorporating variety in your content portrays a more genuine and natural approach, thereby decreasing the likelihood of being labeled as spam.
Can we utilize the same method of warming up for email providers other than Google?
Although this guide mainly focuses on Google's email service, the strategies for warming up an email account apply to all providers. Nonetheless, reviewing your email provider's individual guidelines and policies is advisable before beginning the warming-up process.