Marketing strategies in today's world are all about testing, analyzing, refining, and then testing some more. The process is known as A/B testing, and it is quickly becoming a critical tool for marketers in almost every industry. The purpose of A/B testing is simple- to try out two different versions of the same marketing content and see which one performs better.
It could be a website page, an email campaign or even a social media ad – the goal is to find out what works and what doesn't. In this blog, we will explore the importance of A/B testing in marketing, why it is necessary for success, and how to go about implementing this strategy effectively.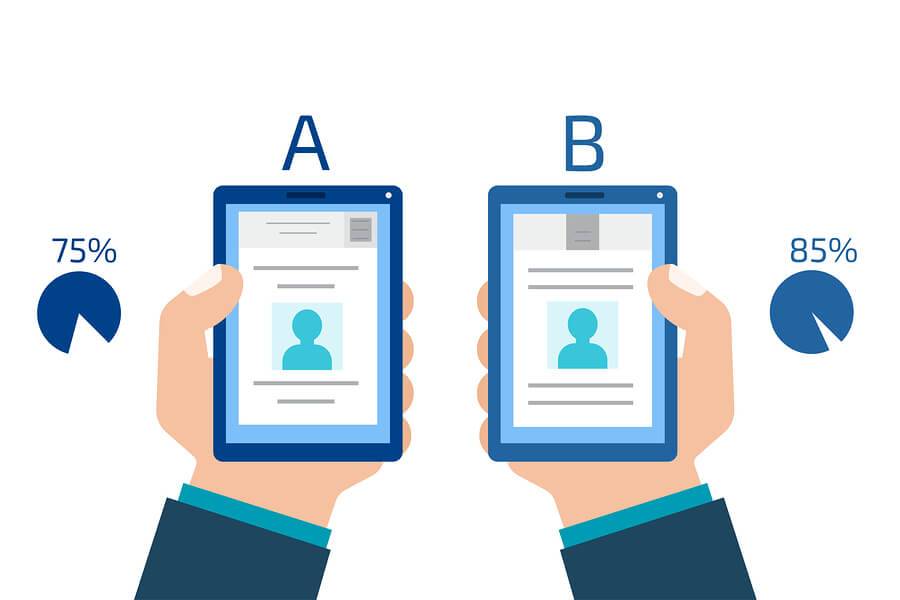 Understanding A/B Testing: What is it and Why is it Important in Marketing?
A/B testing, also known as split testing, is a powerful tool used by marketers to optimize their campaigns. This method involves comparing two versions of a web page or app against each other to determine which performs better. Understanding A/B testing is crucial for marketers because it helps them discover what works and what doesn't. By analyzing user behavior, A/B testing provides valuable insights into how to improve conversions and user engagement.
It also helps tailor marketing approaches to specific audiences, making campaigns more effective. The importance of A/B testing in marketing cannot be overstated, as it allows marketers to constantly improve and refine their strategies.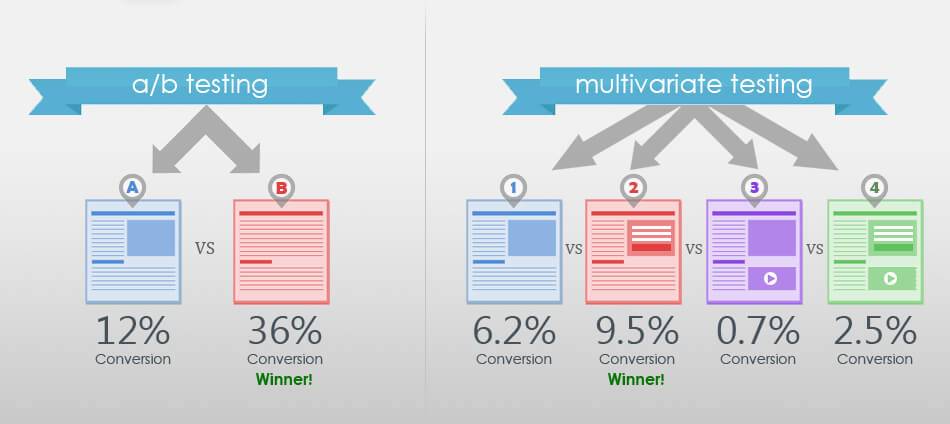 Benefits of A/B Testing: Improved User Interaction, Better Conversion Rates, and More
In the world of marketing, A/B testing comes with several significant advantages. Businesses can improve their user's overall experience and increase conversion rates by comparing two versions of a web page or marketing asset. As highlighted in the AB testing definition, it helps increase profits by allowing the business to reach more potential customers. This testing approach can also provide valuable data to optimize conversions and enhance user experience gradually. By utilizing A/B testing, businesses can continually improve their marketing strategies, leading to increased revenue and customer engagement. With the right elements tested, it's possible to make substantial short-term and long-term improvements.
Ultimately, A/B testing provides a powerful tool for businesses seeking to stay ahead in the competitive world of digital marketing.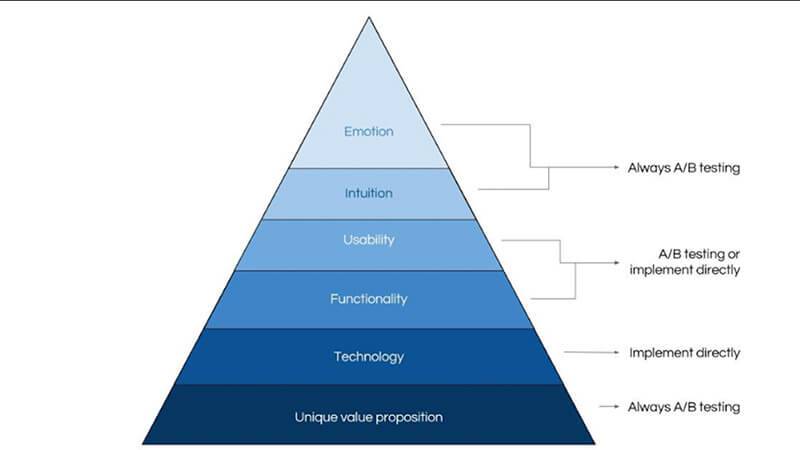 How A/B Testing Helps Improve Your Marketing Strategy
A/B testing is an essential technique for improving your marketing strategy. It helps you optimize your campaigns by testing different design elements, layouts, and copy to see what works best with your target audience. By analyzing the data collected from these tests, you can make informed decisions about which changes to implement and which to discard. A/B testing can also help you identify areas where you can improve your website or app's user experience, which is crucial for increasing conversion rates. The benefits of using A/B testing in marketing are numerous, and it should be viewed as an ongoing process for constant improvement.
Incorporating this technique into your marketing strategy can help you stay ahead of the competition and achieve better results.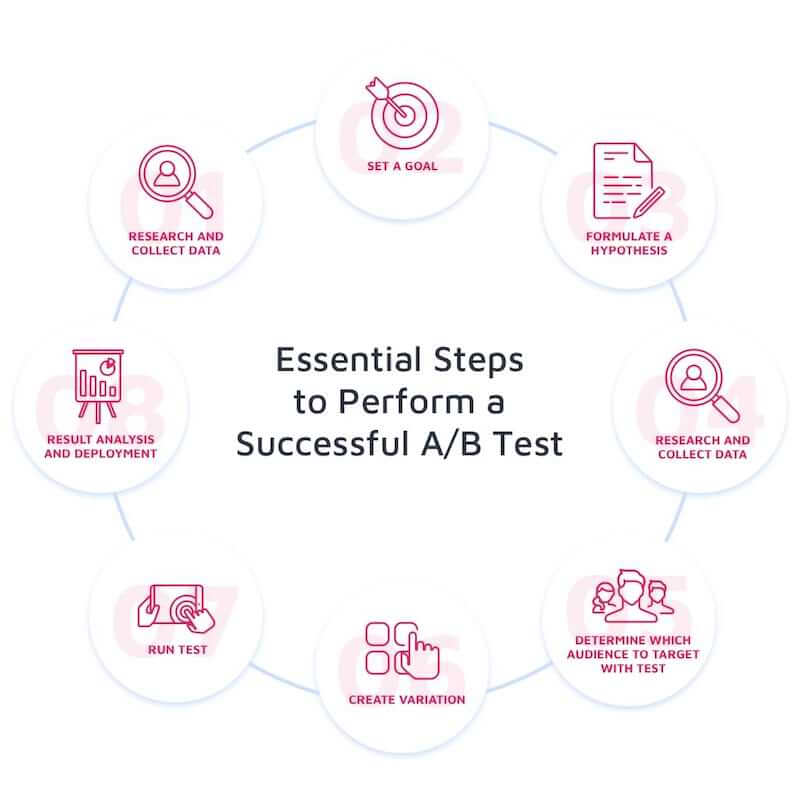 Types of A/B Testing: Elements to Test and How to Choose
One crucial aspect of A/B testing is identifying the elements to test and choosing the right ones. It's not just about changing colors, fonts, or images but rather testing the most relevant components that could affect user behavior and conversion rates. For instance, testing headlines, product descriptions, call to action, pricing, or button placement can make a big difference.
In this section, the article can provide some examples and tips on how to select the best elements to test. It can also mention common mistakes, such as testing too many elements at once or needing a clear hypothesis. The author can emphasize that choosing the right elements is key to obtaining reliable data and making informed decisions about the marketing strategy.
Setting Up A/B Testing: Best Practices and Tools to Use
Setting up A/B testing can seem daunting at first, but following best practices can ensure success. The first step is to identify the goal you want to achieve and the metrics you will use to measure success. Choosing the right tools to set up the test is also important. There are many options available, including Google Optimize and Optimizely, both of which offer easy-to-use interfaces and powerful features. Once you have chosen a tool, it's time to set up the test. Testing only one element at a time is important to ensure accurate results.
Additionally, it's crucial to establish a control group to account for any external factors that may impact results. Finally, remember to monitor and analyze the data collected from the test to gain valuable insights and optimize your marketing strategy. By following these best practices, A/B testing can be a highly effective tool in improving user interaction, conversion rates, and, ultimately your bottom line.
Collecting and Analyzing Data in A/B Testing: What to Look for
Once the A/B test is set up, it's important to collect and analyze the data to see which version performed better. In this stage, marketers should focus on examining a variety of metrics, such as conversion rates, click-through rates, and engagement levels, in order to identify the most effective version.
Additionally, it's important to ensure that the sample size is large enough to draw meaningful insights from the data. This data analysis phase can be time-consuming, but gaining insights into existing user behavior and adjusting future marketing efforts accordingly is crucial. By examining the data in a detailed manner, businesses can ensure that they are investing resources into tactics that are truly driving results.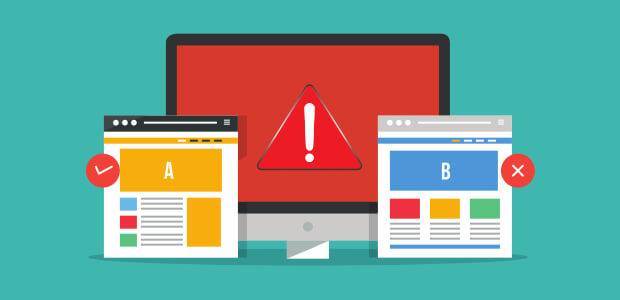 A/B Testing Mistakes to Avoid: Common Pitfalls and How to Overcome Them
Section 7 of the blog delves into the common mistakes that marketers make while conducting A/B testing and how to overcome them. It is vital to remember that incorrect testing can lead to erroneous results that may harm your marketing strategy. One should be cautious while testing various elements and ensure that the tests measure the change resulting from modifying variable A and converting it into variable B.
Additionally, market research and a targeted audience are essential before launching new products, and execution improves when retailers create a clear marketing plan and then measure its results. The blog emphasizes that digital marketing is more effective when a proper strategy is in place, backed up by efficient digital marketing tools.
Lastly, businesses should implement customer relationship management to efficiently simplify and categorize their work. Overall, companies should conduct A/B testing as an ongoing process for constant improvement in their marketing strategies.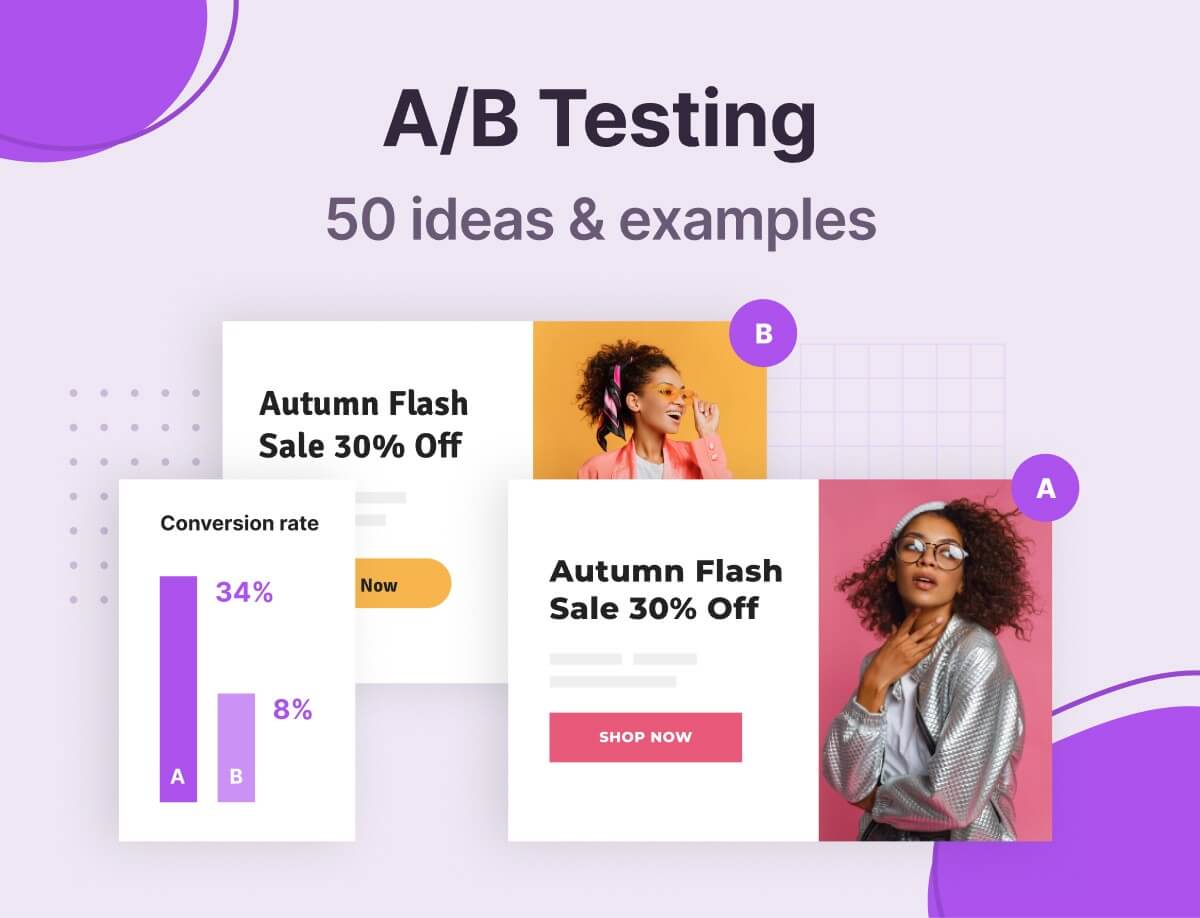 A/B Testing and User Experience: Tips to Enhance UX through Split Testing
A/B testing can greatly enhance the user experience of a website or app and in turn, optimize your marketing campaign. One way to do this is by split-testing various elements and aspects of your design to see how users respond. UX designers use A/B testing to ensure that the pages they design are easy to use and convenient for users. By collecting data and metrics, designers can see which design elements and features resonate best with their target audience.
The continuous process of A/B testing allows for constant improvement and helps to keep a brand relevant and successful in a constantly changing market. In this section, readers can learn tips and tricks to enhance UX through split testing and make their marketing campaign more effective.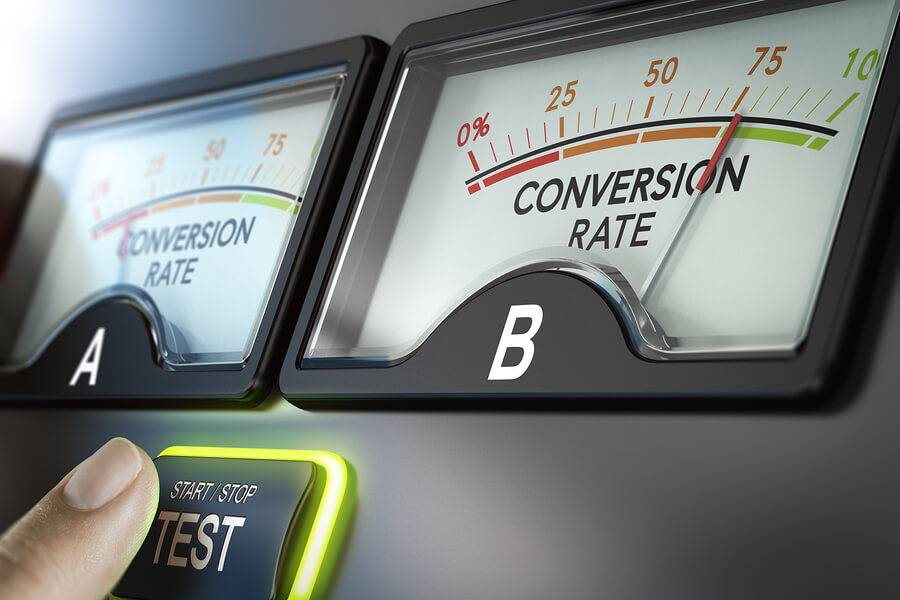 Using A/B Testing to Optimize Campaigns for Different Channels like Website, Email, and Social Media
In today's digital age, businesses must optimize their marketing campaigns across various channels. A/B testing is useful to determine which design or content performs better in different channels such as websites, email, and social media. By testing different elements, such as subject lines or ad copy, marketers can find the best combination to drive conversions and engagement. With this data, they can continually improve their campaigns to better resonate with their audience.
A/B testing is an ongoing process that helps marketers stay ahead of the curve and adjust to changing consumer preferences. It is a valuable investment in a business's marketing strategy that can lead to significant returns in the long run.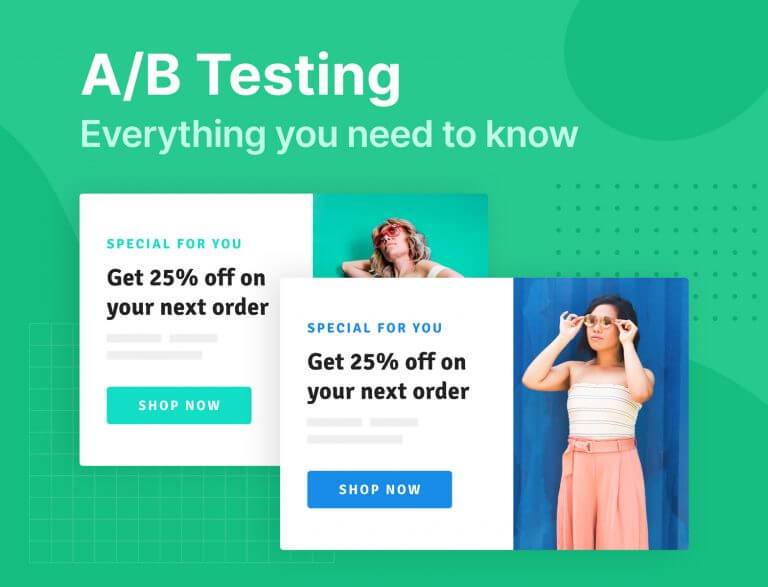 Conclusion: Importance of A/B Testing as an Ongoing Process for Constant Improvement.
The key takeaway from this discussion is that A/B testing is an ongoing process that helps marketers to constantly improve their marketing efforts. It is not a one-time activity but a continuous journey of testing, analyzing, and refining various elements of your campaign or web page. Doing so lets you better understand what motivates your target audience to take action and make informed decisions that ultimately drive business growth.
However, it's important to note that A/B testing is not a silver bullet solution to all marketing problems but rather a part of a larger iterative process. Thus, testing should be done with diligence and care to ensure maximum ROI. All in all, it's clear that A/B testing is an essential tool for any marketer looking to optimize their marketing campaigns, understand customers better, and ultimately drive more conversions.