In the digital age, artificial intelligence (AI) has become a game-changer for businesses looking to enhance their sales and marketing efforts. From lead generation to customer engagement, AI-enabled tools and platforms offer unprecedented capabilities to improve efficiencies and deliver personalized experiences.
As a result, companies all over the world are seeking to implement AI in their sales and marketing strategies in order to stay ahead of the competition. In this blog post, we'll explore the various ways that AI is transforming sales and marketing, looking at different case studies and highlighting key benefits for businesses embracing this innovative technology. So, let's dive into the fascinating world of AI and how it's impacting the landscape of sales and marketing.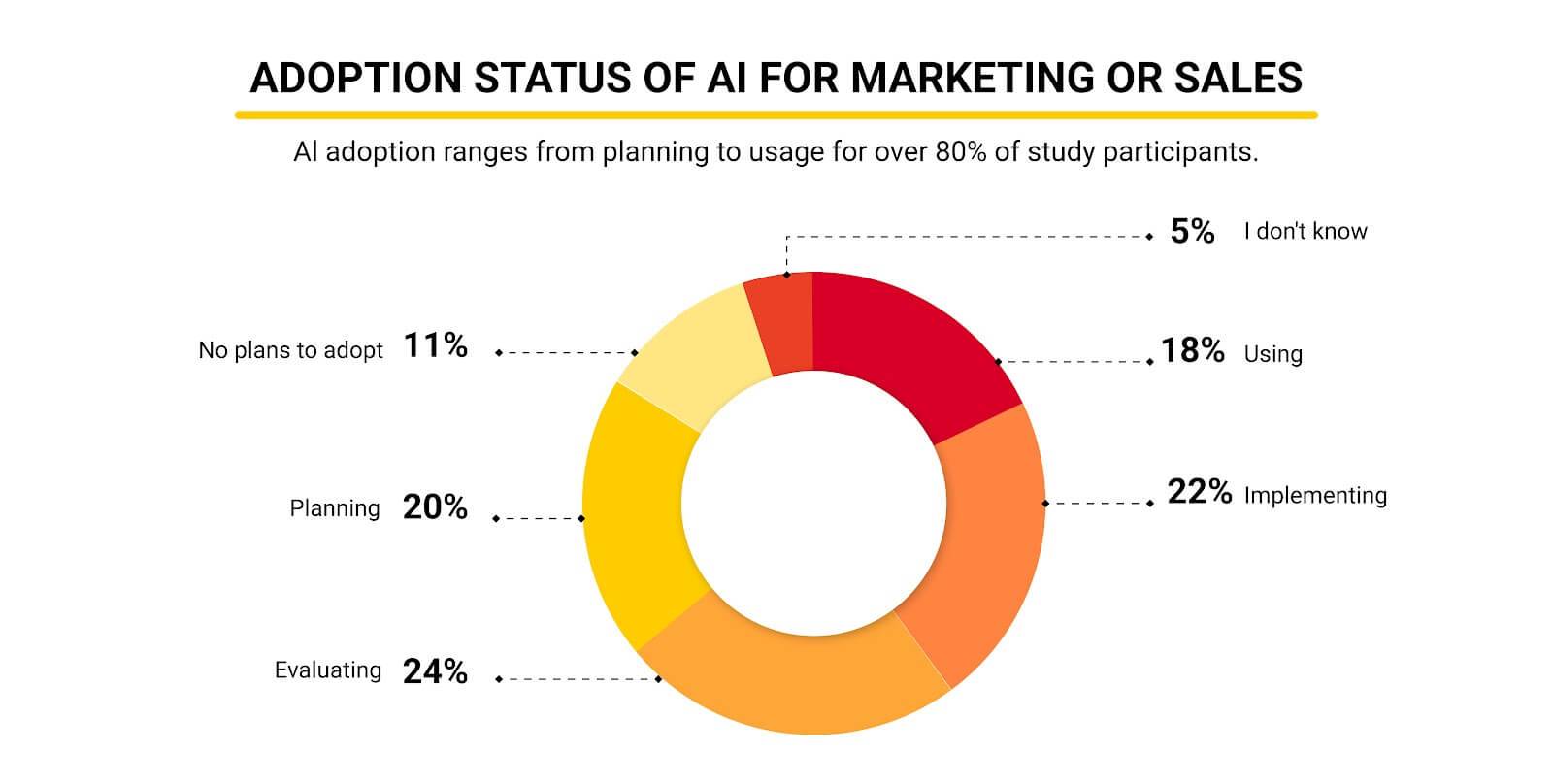 Introduction: How can AI improve sales and marketing?
AI has the potential to transform sales and marketing by leveraging advanced technologies to drive engagement, satisfaction, loyalty, and revenue growth. AI-powered personalization enables brands to offer real-time solutions that meet the needs of customers, resulting in improved loyalty and sales. The wealth of data available to marketers can be more effectively leveraged through AI to make informed decisions, automate processes, and drive productivity.
By automating tasks and gaining better insights into audiences, AI can streamline the sales process, augment lead generation, and significantly boost close rates. With the coming years likely to see further advancements in AI technology, marketers should be prepared for the impact this will have on sales and marketing, and be ready to leverage its benefits to improve their businesses.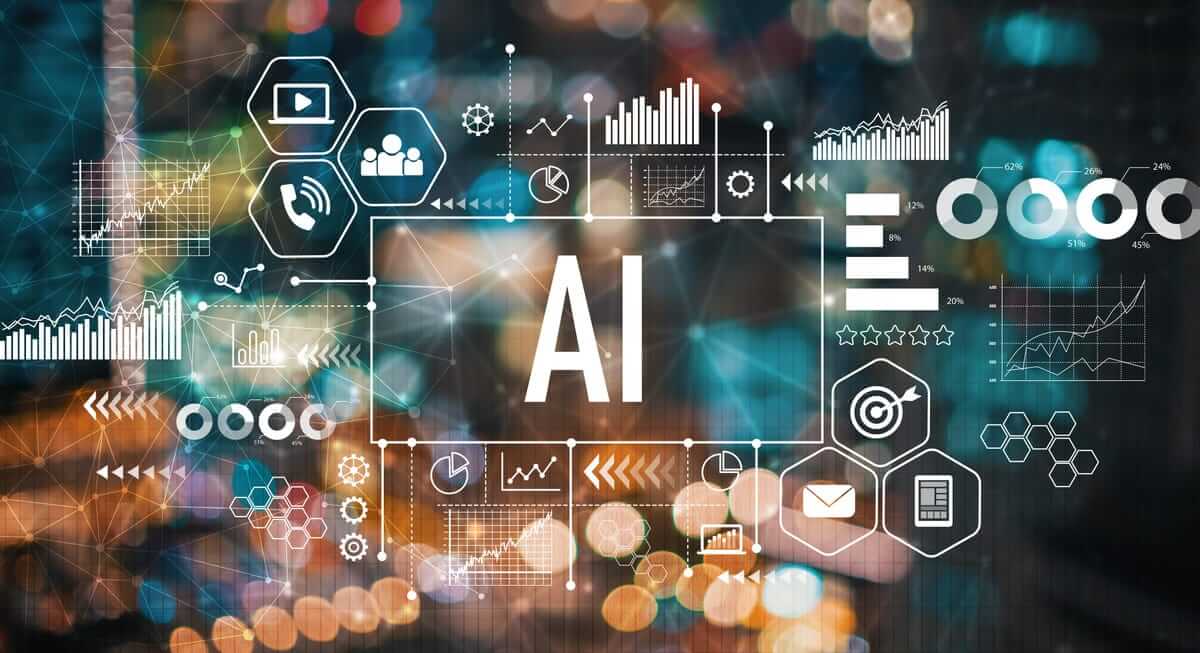 Augmenting the Sales Process: Boosting lead volume and close rates with AI.
With the increasing sophistication of artificial intelligence (AI), businesses can now streamline and accelerate their sales processes. AI tools can help improve conversion rates by analyzing sales calls and providing sales representatives with essential details to close deals successfully. This, in turn, increases lead volume and can lead to more closed deals. Using AI to generate insights from big data analytics can save marketers from wasting budget on ineffective marketing attempts, and help them thoroughly examine consumer data to understand their needs and wants.
AI can also automate personalized marketing campaigns and provide the prospect with the right message at the right time. With AI's potential to reduce workload, sales representatives can now accomplish more work in the same amount of time, resulting in significant cost savings. These AI-driven insights can positively affect marketing strategies and business models, creating a competitive advantage for businesses that embrace AI in their sales and marketing processes.
Personalization: How AI helps to improve customer engagement and loyalty.
With the help of AI technology, companies are now able to personalize marketing strategies to improve customer engagement and foster long-term loyalty. By leveraging AI-powered insights, businesses can gain a better understanding of their customers and offer tailored recommendations that meet their specific needs and preferences. This not only increases customer satisfaction but also leads to increased sales and revenue.
Additionally, by using AI to automate many customer service tasks, businesses can ensure a quicker response time and a more personalized experience for their customers. As AI continues to evolve, it promises to play an increasingly important role in sales and marketing and help businesses provide a more efficient, personalized, and effective customer experience.
Efficiency: Increased efficiency in marketing and sales with AI tools.
AI technology has revolutionized the way sales and marketing professionals approach their work, bringing greater efficiency and optimization to their efforts. With the help of AI tools like ChatGPT, repetitive tasks and data analysis can be automated, leaving sales teams with more time to focus on closing deals and generating growth. The benefits of using AI for marketing initiatives are clear: faster operations, improved decision-making, and increased productivity.
 AI technology also enables organizations to predict customer behaviors, allowing for more accurate targeting and personalized interactions. By implementing AI-enhanced marketing automation, businesses can reach their target audience more effectively, while also increasing the efficiency of their overall marketing strategies. In summary, AI is transforming the efficiency of marketing and sales processes, helping businesses supercharge overall performance and drive growth.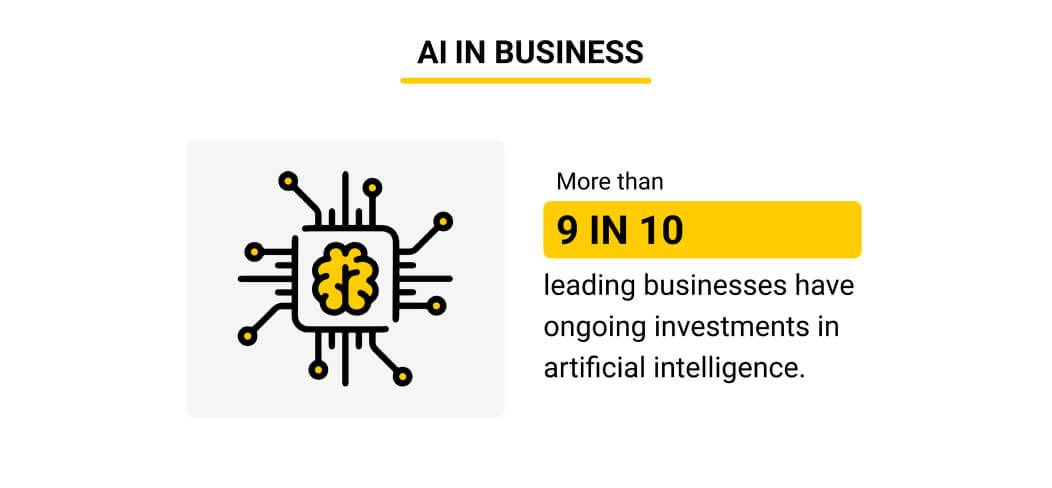 Productivity: How AI impacts the future of sales by reducing work.
As discussed in the previous sections of this blog, the benefits of incorporating AI into sales and marketing are substantial. One major area of impact is increasing productivity by reducing work. AI has the potential to automate routine tasks and streamline processes, freeing up time for sales teams to focus on higher-value activities, such as engaging with customers and closing deals. This shift in workload has the potential to substantially cut down on time spent on administrative tasks, and ultimately increase overall productivity levels.
With AI taking care of the heavy lifting, sales teams can devote their energy towards building relationships and delivering value to customers. The future of sales is bright with the continued integration of AI, ultimately leading to increased efficiency, productivity, and success.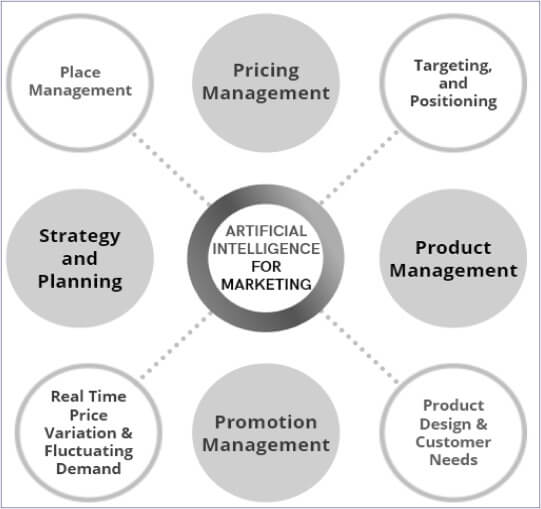 Insights: The benefits of using AI to gain better insights into audiences.
Using AI to gain better insights into audiences has become a game-changer for marketers. By leveraging AI-driven technologies, businesses can collect vast amounts of data on their target audience and gain a comprehensive understanding of their preferences and behaviors. The insights gained from AI tools can help businesses create more effective and profitable online advertising campaigns. Moreover, AI-powered CRM helps salespeople stay one step ahead by giving back more of their precious hours, allowing them to focus on the customers' needs.
By using AI to analyze customer data, marketers can gain insights that help improve customer experience and engagement. Marketers plan to use AI in areas like segmentation and analytics, personalization, and predictive messaging. By adopting AI tools, businesses can unlock valuable data insights, enabling them to make informed decisions and more effectively engage with their target audiences.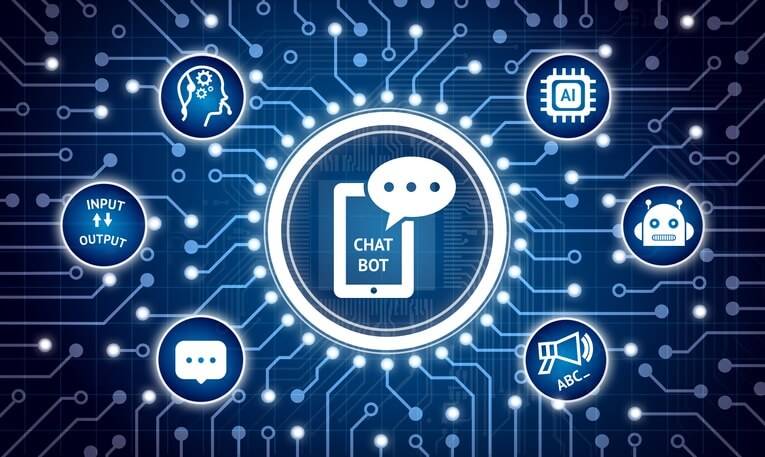 Marketing Automation: Reaching your target audience more effectively with AI-enhanced automation.
By utilizing AI-enhanced marketing automation, businesses can reach their target audience more effectively and efficiently than ever before. This powerful tool allows companies to automate their marketing communications and better fit customer interests with suitable touchpoints. AI can swiftly identify qualified leads, develop better nurturing tactics, and generate relevant content, freeing up marketers' time to focus on other essential tasks.
Moreover, with AI, businesses can gain insights into their audience's behaviors and preferences to create more personalized marketing strategies. This, in turn, increases the efficiency of marketing and sales strategies, reducing workloads and increasing productivity. The impact of AI on sales and marketing is undeniable, and incorporating this technology is key to achieving marketing goals and maintaining a competitive edge in today's business landscape.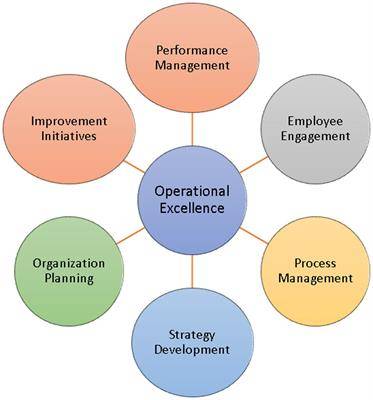 Efficiency of Strategies: How AI will help increase efficiency of marketing strategies.
AI is transforming the marketing landscape by enhancing the efficiency of marketing strategies. With AI algorithms and machine learning, businesses can analyze vast amounts of data to identify patterns and derive insights, enabling them to tailor their marketing campaigns to target the right audience with the right message, at the right time. AI-based recommendations and predictions can assist marketers in refining their campaigns, minimizing human error, and scaling display advertising.
This increased efficiency results in reduced costs and higher ROI. Furthermore, AI-powered decision-making helps businesses determine their optimal marketing and business growth strategy based on past data, ensuring informed decision-making. In a data-driven world, the use of AI in marketing can help companies stay competitive and improve their performance.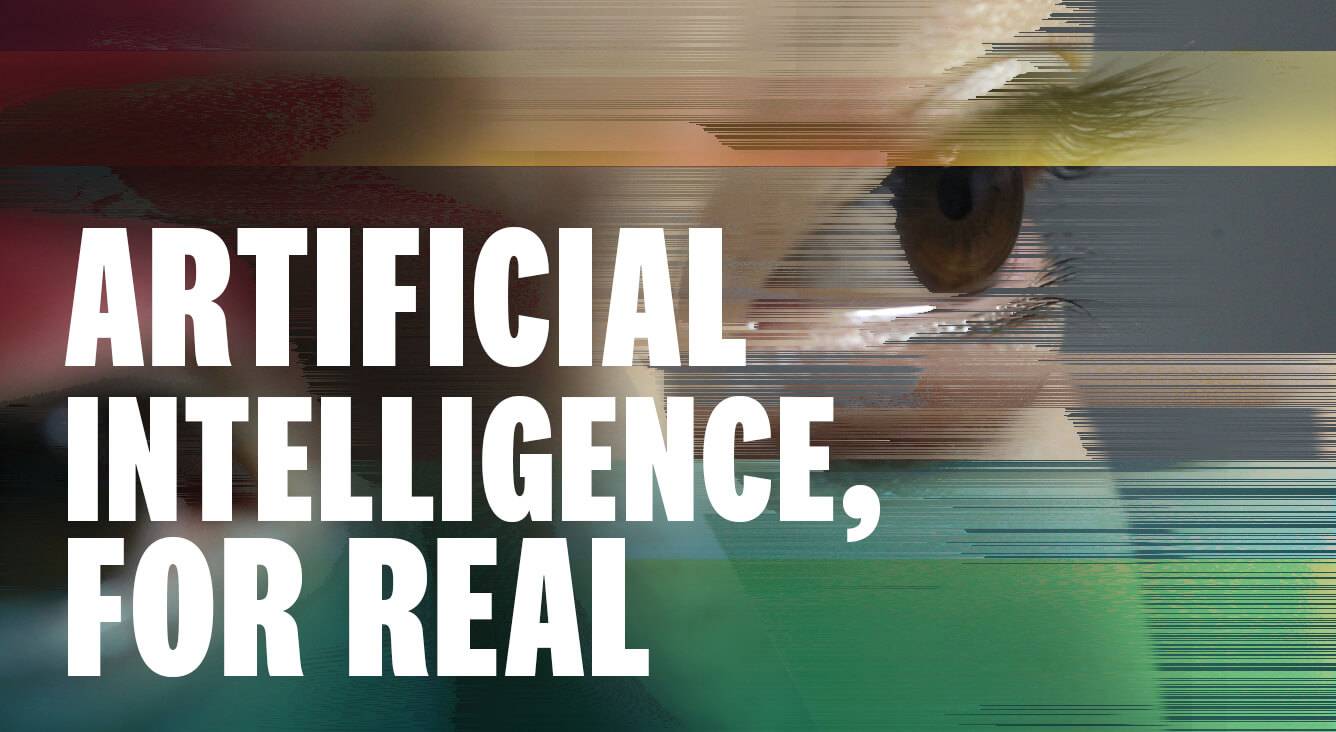 The Impact of AI on Lead Generation: The Harvard Business Review study on AI and lead generation.
The use of AI in marketing has been shown to increase lead generation, as highlighted in a study by the Harvard Business Review. This new technology has the potential to greatly improve sales and marketing efficiency as well as provide valuable insights into audience behavior.
With the ability to automate lead nurturing processes and improve data analysis, businesses are able to reach their target audience more effectively and close more deals. As AI continues to advance and be incorporated into sales and marketing practices, it is clear that organizations who embrace this technology are likely to see significant benefits.
Sales Support: Using AI to help top executives close larger deals.
Thanks to AI, top executives can now leverage its power to close larger deals with greater efficiency. Through the use of dashboards, AI can provide real-time analysis of sales data and deal pipelines, enabling executives to make informed decisions and allocate resources more effectively.
In addition, AI algorithms can help identify which deals are likely to close and which require further attention, allowing executives to focus on the most promising opportunities. With AI's support, sales teams can close deals faster and more efficiently, ultimately driving growth for the company.
By incorporating AI into their sales strategy, businesses can achieve better results and position themselves for success in today's competitive marketplace.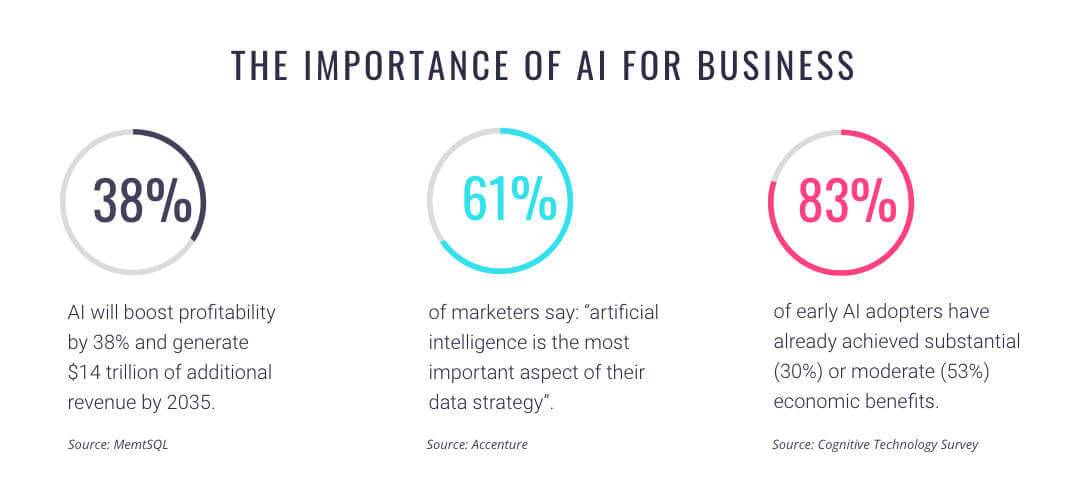 Conclusion
In conclusion, AI has the potential to revolutionize the sales and marketing landscape. From augmenting the sales process to providing personalized experiences and automating marketing campaigns, the benefits of AI are numerous. Its ability to provide insights into audience behavior and generate leads with greater accuracy provides organizations with a clear advantage over their competitors.
So far, the use of AI in marketing has shown promising results, and the future looks bright. As more businesses begin to adopt AI technology, we can expect to see increased efficiency in marketing strategies, productivity, and sales. Overall, the potential for AI to positively impact sales and marketing is significant, and it is an exciting time to be in the industry.