Sales enablement is a crucial component of any successful sales strategy. It involves equipping your sales team with the tools, resources, and knowledge they need to sell effectively. One of the most important ways you can enable your team is through the use of the software. With the right software, your sales team can automate time-consuming tasks, gain valuable insights into customer behavior, and streamline their workflows.
This blog post will explore some of the most effective sales enablement strategies and tips for using software to help your sales team sell more. Whether you're a seasoned sales manager or a new entrepreneur, these tips will help you boost your team's productivity, drive more sales, and grow your revenue.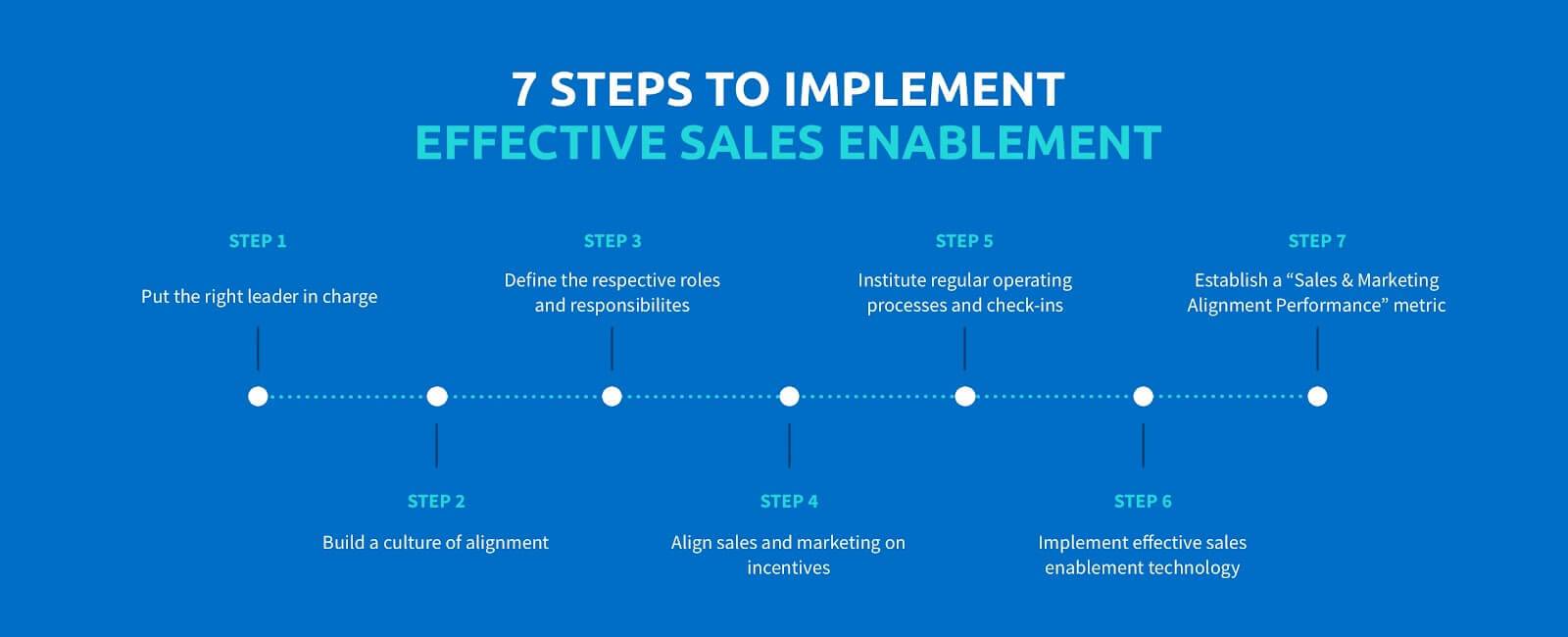 1. What is Sales Enablement?
Sales enablement is a strategic process that involves creating and providing resources to the sales team to help them sell more effectively. This includes decks, training programs, playbooks, and other tools that can support the sales process at every stage. The primary goal of sales enablement is to empower sales teams with the knowledge and technology they need to sell products more efficiently and shorten the sales cycle. By investing in sales enablement strategies and using software tools to streamline the process, businesses can improve their sales performance and drive revenue growth.
However, implementing an effective sales enablement strategy may require a step-by-step guide, quality training programs, and a deep understanding of the differences between B2B and B2C marketing. With the right approach, sales enablement can help businesses overcome common sales objections, engage their sales team, and scale their operations for future growth.
2. The Importance of Sales Enablement for Your Business
Sales enablement is critical for any business wanting to increase sales and grow its bottom line. The importance of sales enablement cannot be overstated, as it provides sales teams with the information, content, and tools to sell effectively. A solid sales enablement strategy means your team can engage with buyers, overcome objections, and close more deals faster.
With the right sales enablements software, such as streamlined sales kits, digital solutions, and an effective sales process, your sales team can be more productive and efficient. Investing in training, like overcoming common sales objections and focusing on sales engagement, can also improve your team's performance. By strategically creating and implementing your sales enablement processes, you can help your business scale and succeed.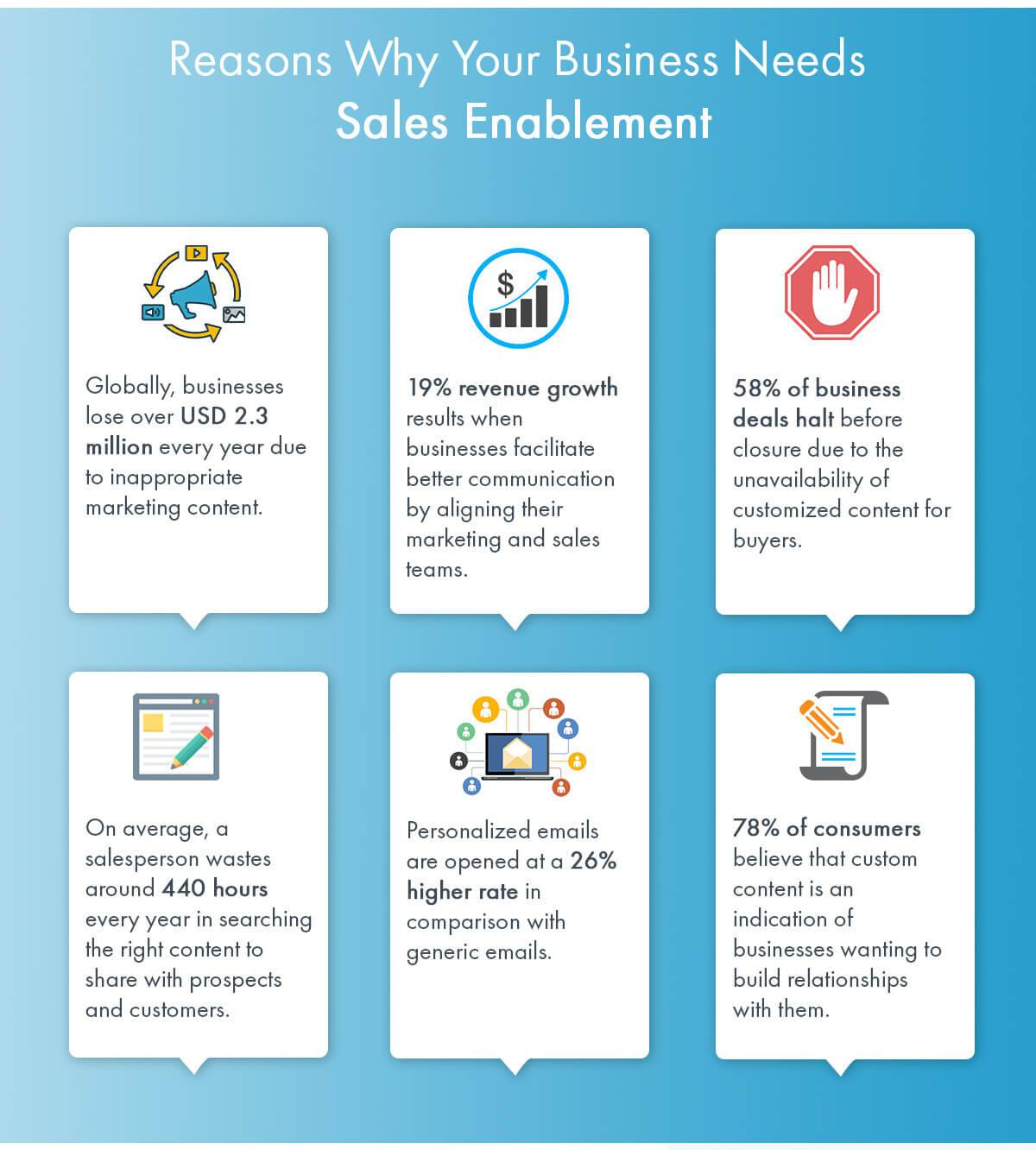 3. Creating a Sales Enablement Strategy: Step-by-Step Guide
Creating a Sales Enablement Strategy can be a complex process that requires careful planning and execution. In this section, readers will learn a step-by-step guide to crafting a successful strategy. It starts with setting specific goals and identifying the target audience. Then, it involves determining the right mix of resources, such as content, training, and technology, to support the sales process.
Once the plan is in place, it's essential to continually measure and analyze the results, using data to refine and improve the strategy over time. Overall, by following these proven tips and leveraging the right sales enablement software, companies can streamline their sales process, achieve higher win rates, and grow their business more effectively.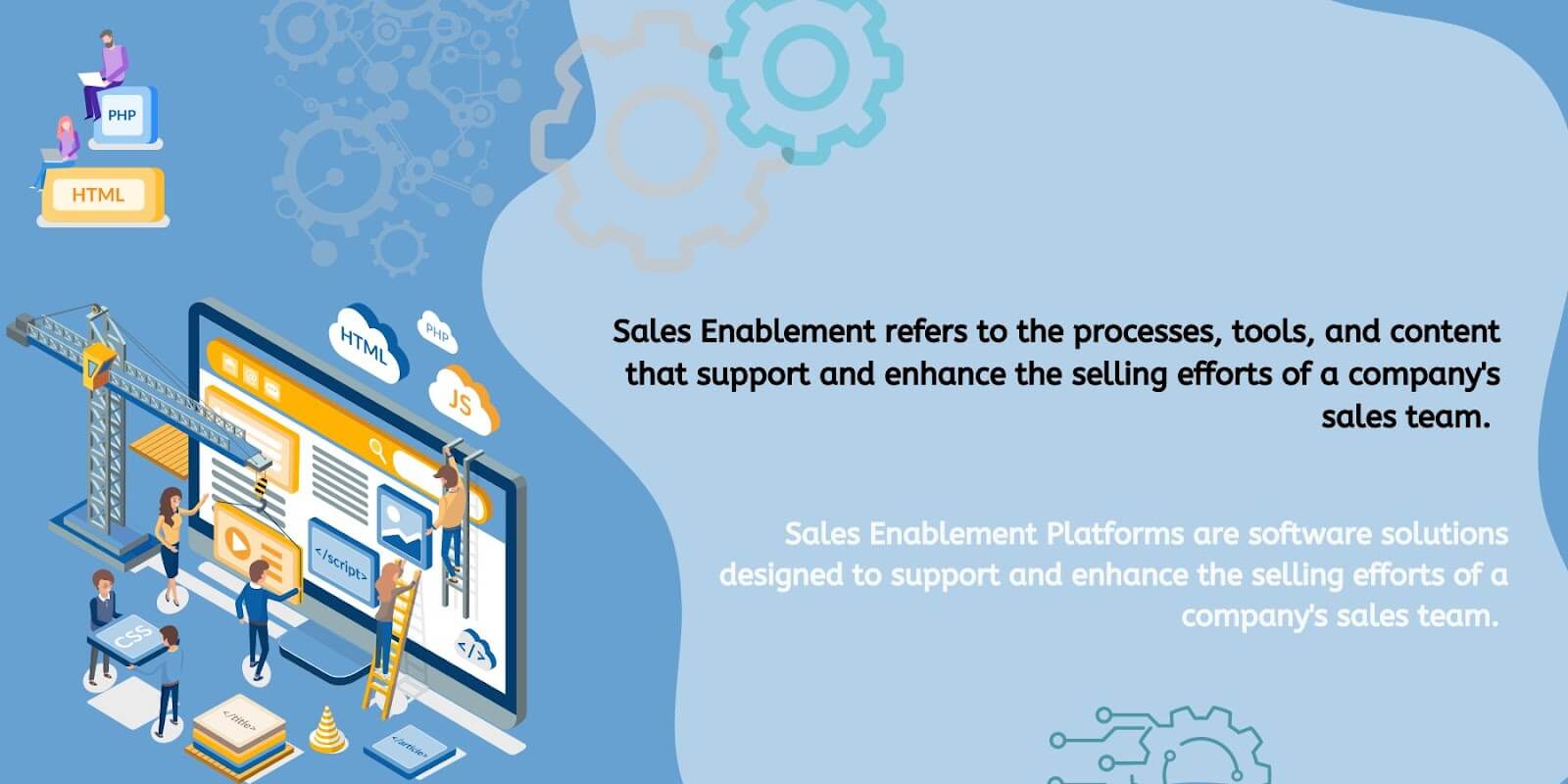 4. Top-Rated Sales Enablement Software to Streamline Your Sales Process
BeeSavvy is the ultimate solution for streamlining your sales process and boosting your team's efficiency. Unlike other sales enablement software options, BeeSavvy offers a comprehensive suite of tools designed to optimize your team's performance at every stage of the sales process.
From lead generation and content management to customer relationship management and beyond, BeeSavvy simplifies the path to success by providing sales teams with the knowledge and resources they need to succeed. With its intuitive interface and powerful features, BeeSavvy is the only sales enablement software your team will ever need to drive business growth. Try BeeSavvy today and discover the power of streamlined sales enablement.
5. Improving Sales Performance Through Quality Training
A key component of a successful sales enablement program is providing your sales team with quality training. Investing in their education can significantly increase their sales performance and boost your business's bottom line. The best sales training programs focus on equipping reps with the skills and knowledge they need to effectively communicate with prospects, overcome objections, and close deals. By providing ongoing training and coaching sessions, you can continually improve your team's abilities and ensure that they have the necessary tools to succeed.
Additionally, technology-enabled training platforms and e-learning software can help streamline the training process and provide reps with the latest sales practices and trends. By strongly emphasizing training and development, your sales team can drive growth and success in your organization.
6. Overcoming Common Sales Objections
Handling objections is a natural part of the conversation in any sales process. To help your sales team overcome the most common objections, it's important to have a solid sales enablement strategy in place. This can include providing them with effective sales training and tools like software that provides real-time conversation guidance. By overcoming objections, your sales team can close deals more effectively and shorten the sales cycle. As you implement your sales enablement process, keep in mind the importance of sales engagement and aligning your people, processes, and priorities to help your business grow.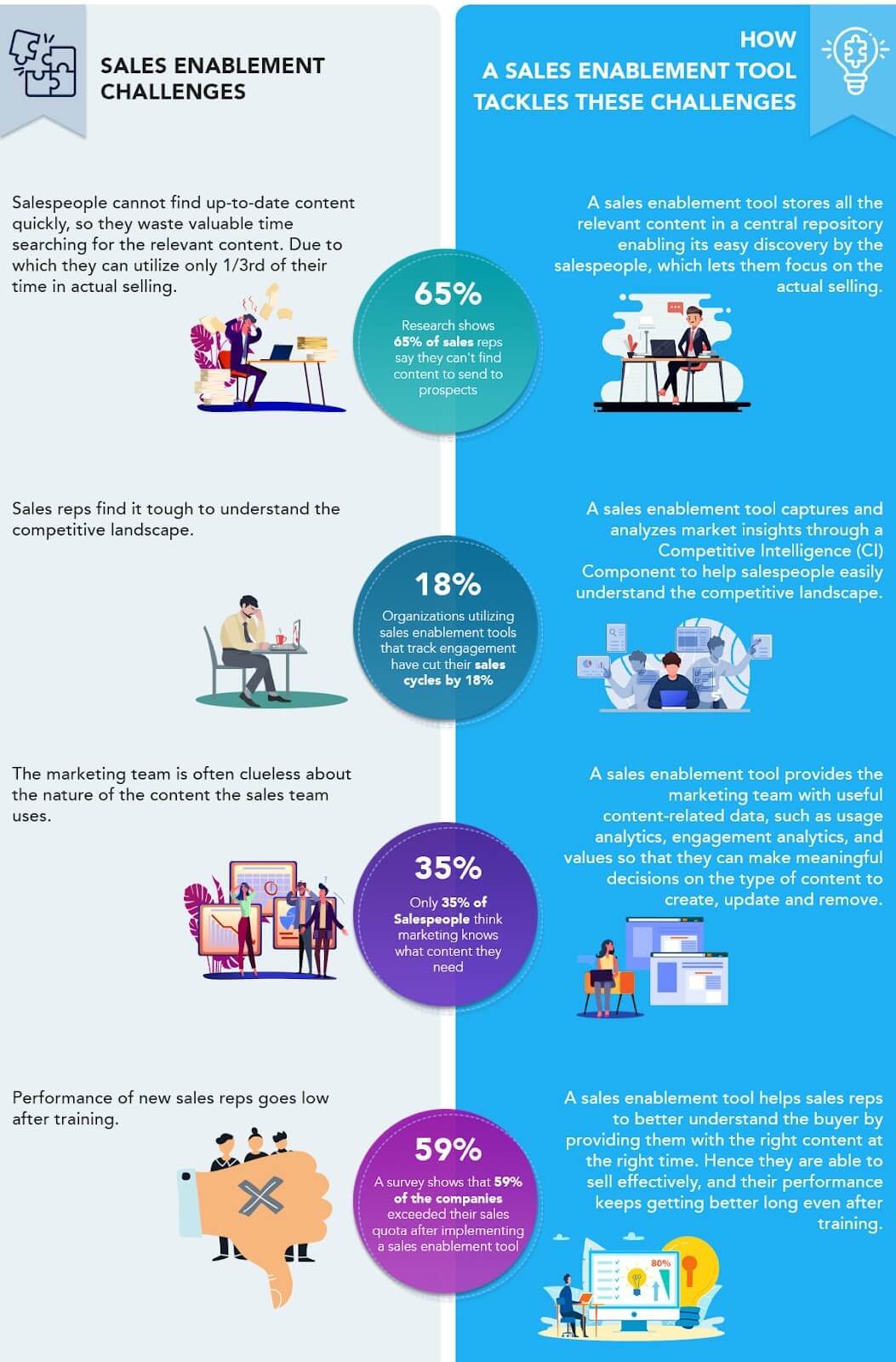 7. Sales Engagement: Making Your Sales Team Love What They Do
Sales engagement is all about making your sales team feel motivated, empowered, and connected to their work. Employees who feel passionate about what they do tend to perform better and work harder. This is especially true in the sales industry, where connecting with clients and building relationships is key to success.
In this section of the blog, readers will learn practical tips to boost sales engagement including providing meaningful incentives, refining sales processes, and investing in employee training and development. These strategies can help create a positive, goal-oriented culture that nurtures and inspires your sales team, leading to better performance and greater revenue.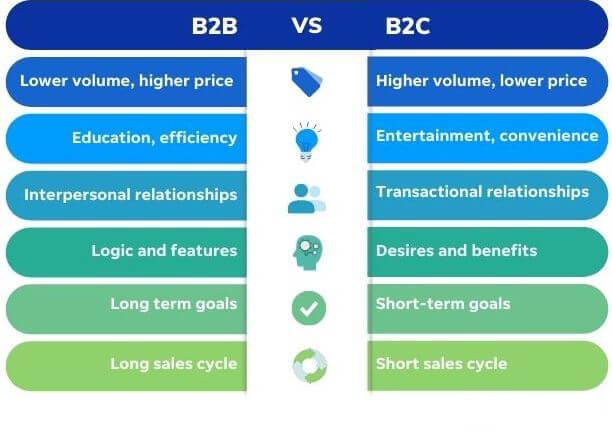 8. B2B Marketing Strategies: Key Differences from B2C Marketing
When it comes to B2B marketing, there are some key differences from B2C marketing. B2B sales typically involve a longer sales cycle, longer contracts, and a focus on building long-term relationships with companies. As a result, B2B marketers must use strategies such as lead nurturing to build trust and credibility with their target audience. In contrast, B2C marketing is all about individual choice, with simple advertisements often being enough to generate sales.
To ensure success in both B2B and B2C marketing, businesses can leverage sales enablement software to streamline their sales process and improve their sales performance through quality training. By overcoming common sales objections and making it easier for their sales team to engage with customers, businesses can scale their sales enablement strategy for continued growth.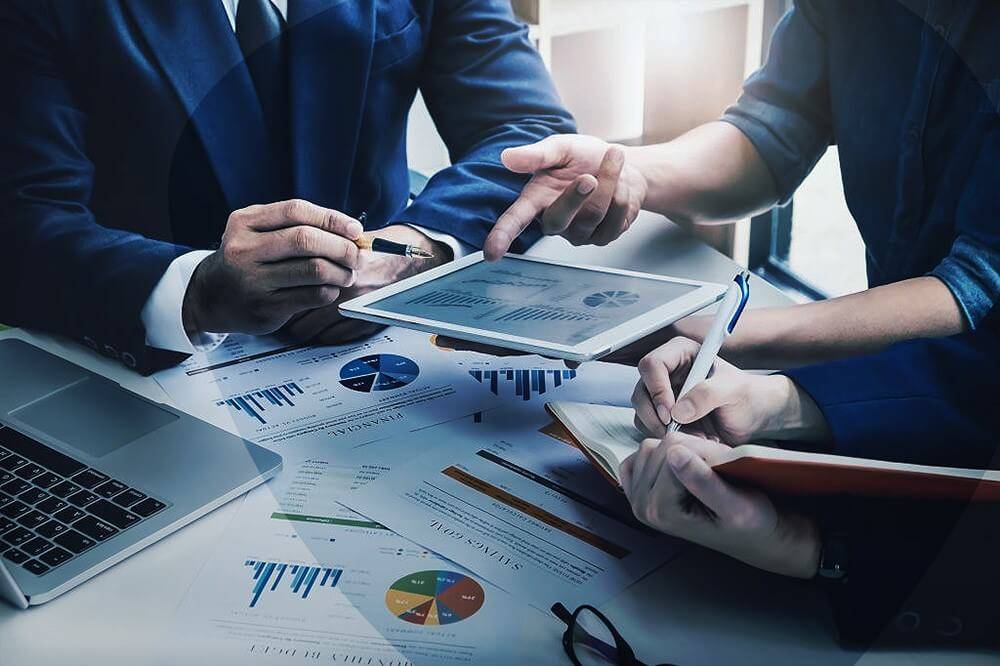 9. Implementing an Effective Sales Enablement Process
After creating and refining a sales enablement strategy, the next crucial step is implementing it effectively. This requires a collaborative effort between sales and marketing teams and the adoption of sales enablement software tools. In order to truly streamline the sales process, it's important to clearly understand your buyer personas and tailor your content accordingly. Furthermore, investing in quality training programs can improve sales performance and help sales reps overcome common objections.
Sales engagement is also essential for boosting sales team morale and job satisfaction. By scaling your sales enablement strategy, you can maintain your competitive edge and continue to grow your business. By following these steps and using the most effective sales enablement software, you can help your sales team sell more efficiently and effectively, bringing more success to your business.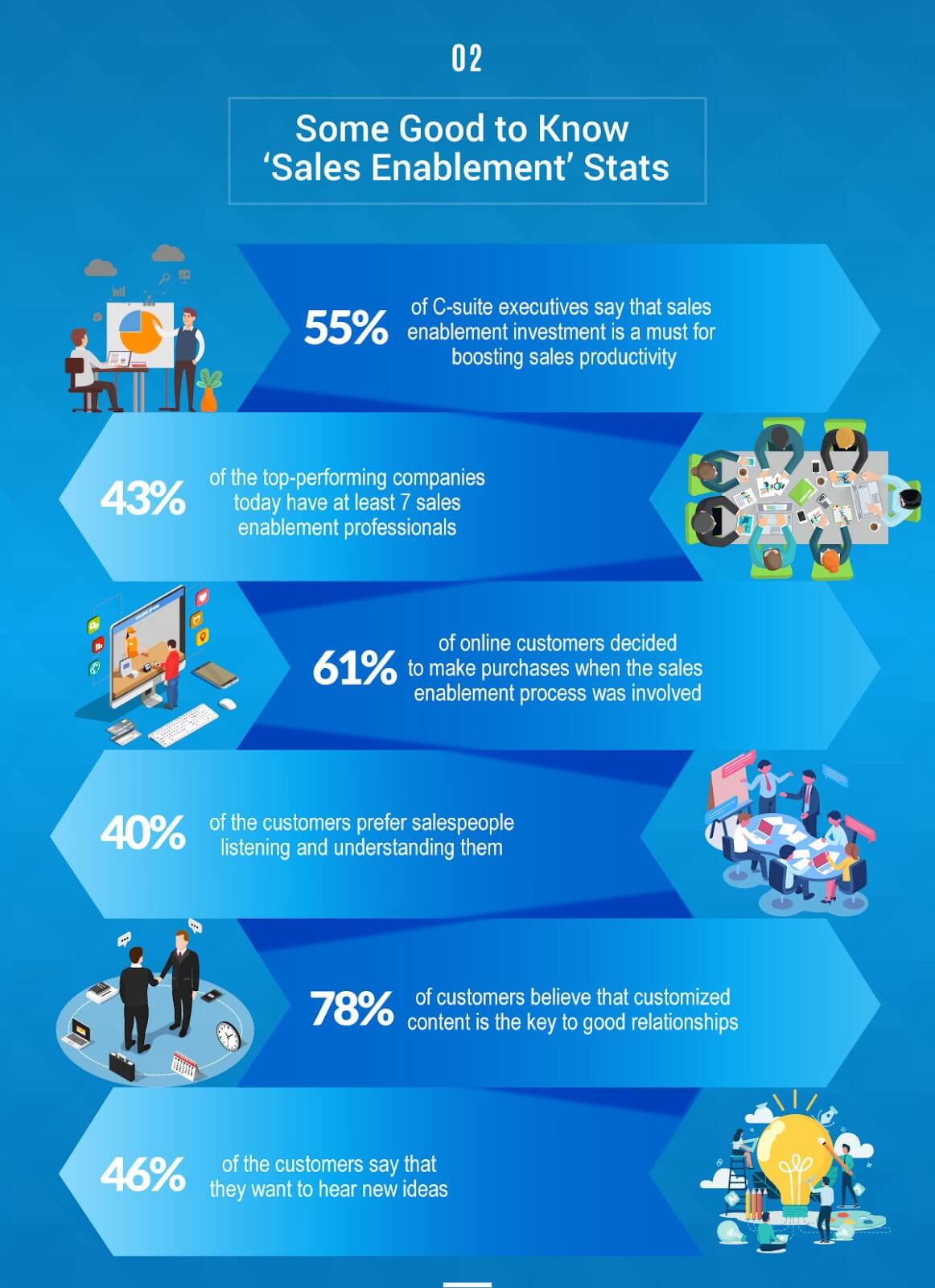 10. Scaling Your Sales Enablement Strategy for Business Growth
Scaling your sales enablement strategy for business growth is crucial to keep up with the ever-changing market demands. One effective way is by constantly evaluating and updating your sales enablement tools based on the latest trends and consumer insights. By doing so, you can identify the areas where your sales team needs improvement and provide the necessary training to boost their performance.
It's also important to leverage technology, such as AI-powered sales enablement software, to automate tasks and streamline your sales process. With a scalable sales enablement strategy, you'll be able to keep up with your business growth initiatives while maintaining consistent sales performance.
Effective sales enablement strategies are crucial in today's highly competitive market to help your sales team sell more and drive revenue growth. And using the software can be a game-changer when it comes to sales enablement. With the right sales and marketing software, you can provide your sales team with the tools they need to close deals, including lead generation, content management, and customer relationship management. And if you're looking for an all-in-one solution that can benefit your business, BeeSavvy is the only sales and marketing software you need.
With BeeSavvy, you can streamline your sales enablement efforts, providing your team with everything they need to succeed in one easy-to-use platform. So, if you're ready to take your sales enablement strategy to the next level, discover the power of BeeSavvy today and watch your sales soar!