Sales software and CRM (Customer Relationship Management) are two terms that are often used interchangeably in the business world. However, understanding the differences between these two tools is critical when it comes to managing sales processes.
Sales software is primarily designed to manage and automate the sales process. It helps sales teams streamline their workflow by providing lead, contact, and pipeline management features. On the other hand, CRM software caters to the needs of different departments within an organization and provides a centralized platform for managing customer interactions across various channels.
This blog post will explore the differences between sales software and CRM and how each tool can help businesses achieve their sales objectives. We will dive into their features, functionalities, and benefits to provide you with a better understanding of which tool is better suited for your business needs. So sit back, relax, and read on to find out which tool fits your business model best!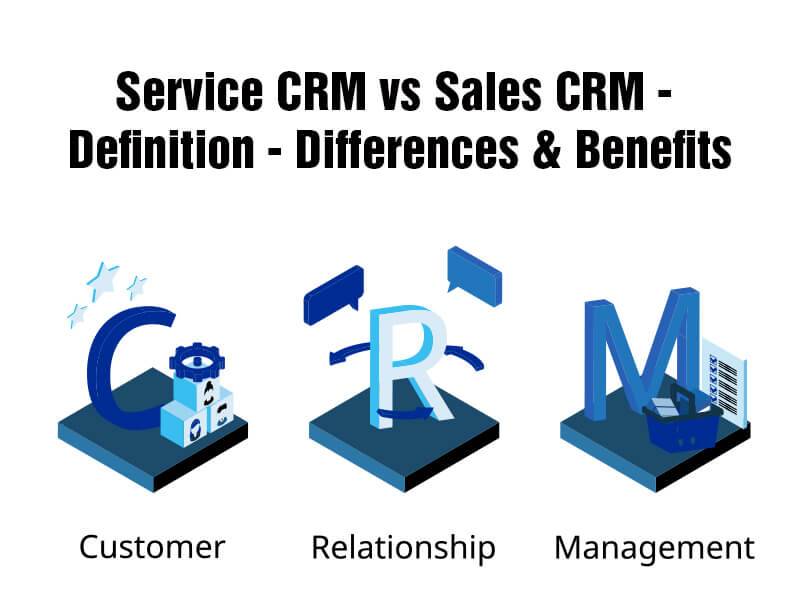 1. Introduction to Sales Software and CRM
In the world of business, the terms "sales software" and "CRM" are often used interchangeably, but they are not the same thing. Sales software is designed specifically to help salespeople manage their leads, prospects, and deals. On the other hand, CRM software is a comprehensive tool that helps businesses manage all their customer interactions, not just sales. In this blog post, we will explore the differences between sales software and CRM and why businesses need CRM software to build better relationships with their customers. So, let's dive in and see what the world of CRM has to offer for your business success.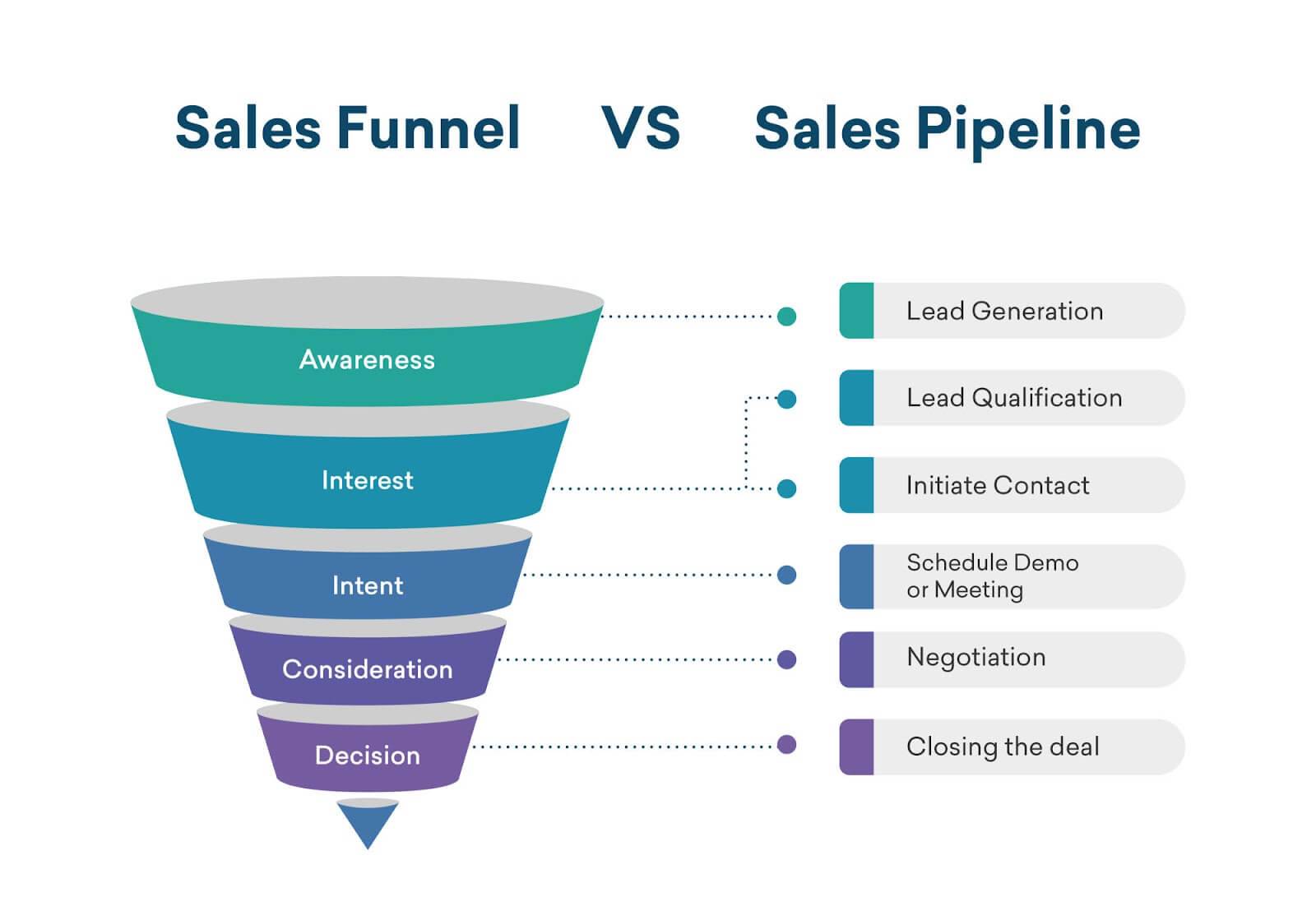 2. Understanding the Goals of CRM
As discussed in the previous blog sections, the main goal of CRM software is to improve business relationships with customers. By managing and analyzing customer data and interactions, CRM systems aid in retention, drive sales growth, and improve customer service. Additionally, companies can streamline processes and increase profitability by implementing a CRM system.
A key focus of CRM software is breaking down silos between different teams, including marketing, sales, and customer support agents. Ultimately, investing in a CRM solution can help businesses build better relationships with their customers, leading to increased brand loyalty and revenue.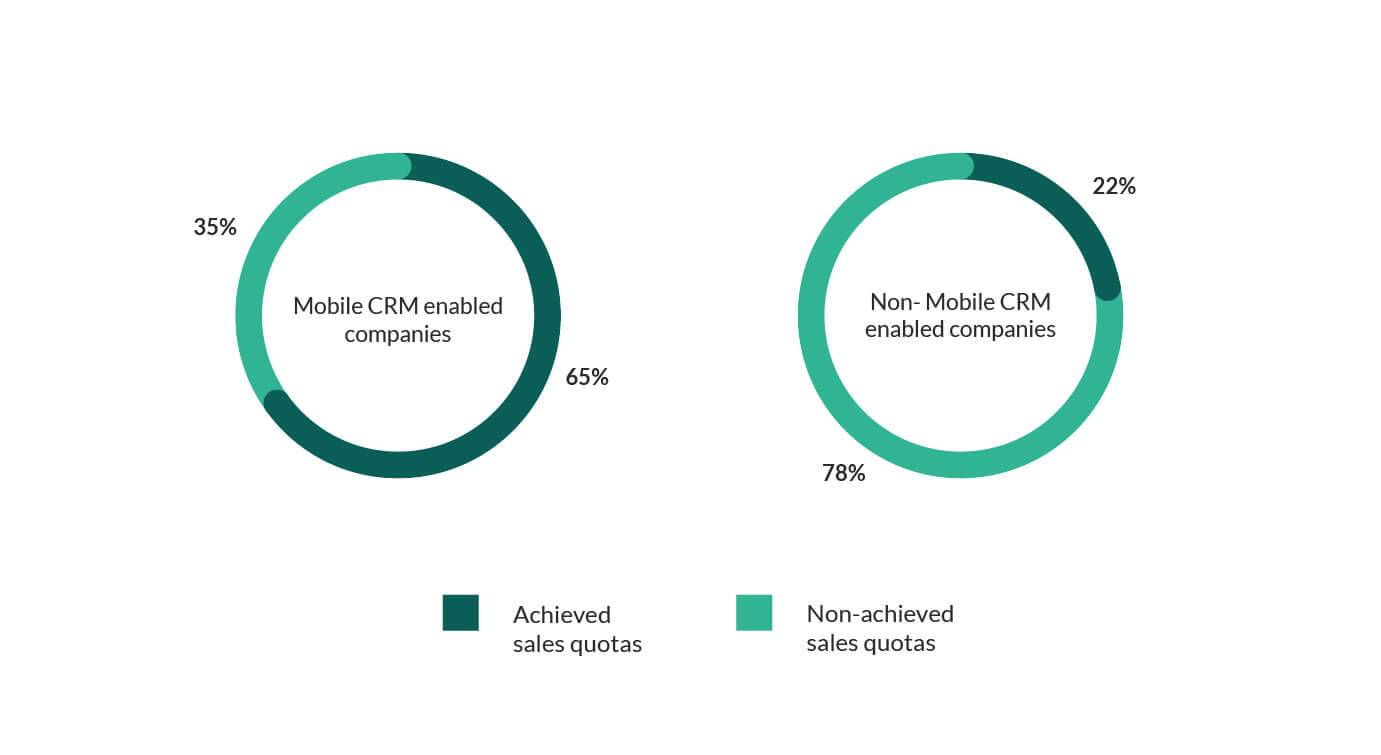 3. Why Companies Need CRM Software
In order to thrive in today's business world, companies need to prioritize building strong customer relationships. That's where CRM software comes in. By acting as a centralized hub for all customer interactions, a CRM enables businesses to better understand their customers' needs and preferences. This, in turn, enables companies to tailor their marketing and sales efforts to better meet those needs.
Additionally, a CRM allows businesses to manage their sales pipelines, ensuring that no lead falls through the cracks. These benefits combine to create a more efficient, effective, and customer-centric business model, ultimately leading to increased revenue and business growth.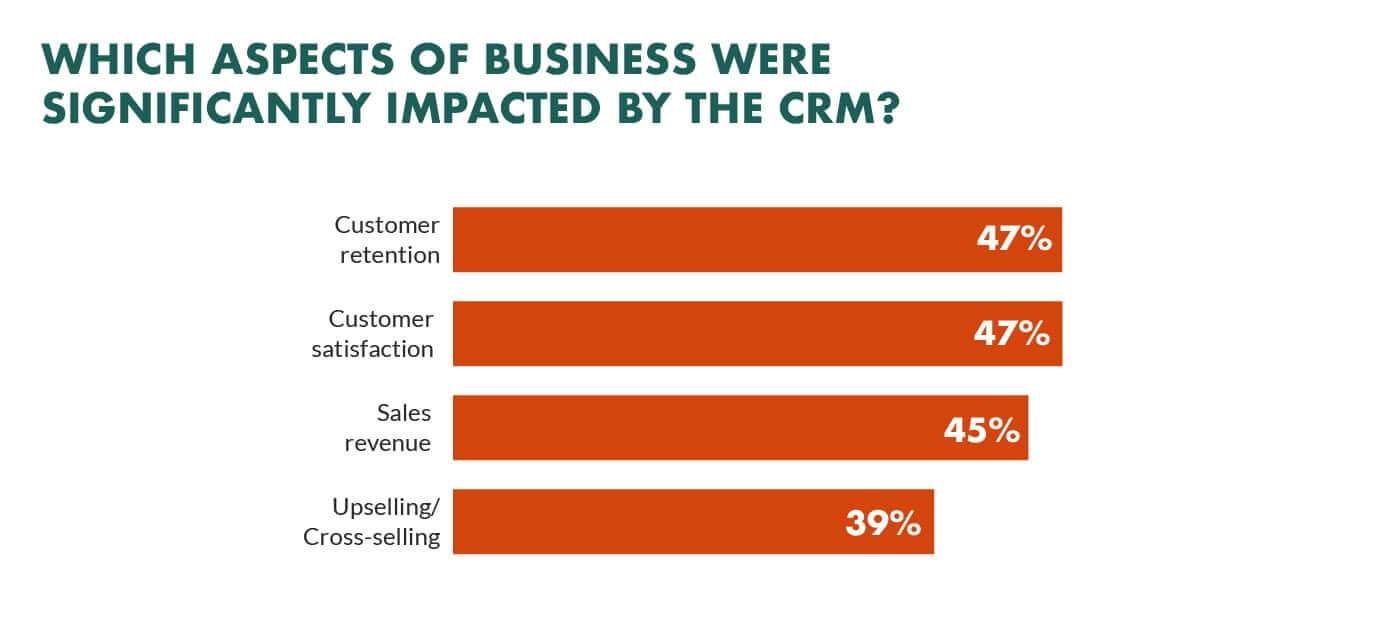 4. How CRM Helps Businesses Build Better Relationships with Customers
CRM is a powerful tool businesses can utilize to improve their communication and customer relationships. It enables them to keep track of all customer interactions and preferences, which can help businesses provide a more personalized experience. CRM software can also give insights into customer behavior patterns, allowing companies to anticipate their customers' needs and cater to them accordingly.
By building stronger relationships with customers, businesses can increase customer retention rates and overall customer satisfaction. CRM software provides a streamlined way to manage customer communication and interactions, leading to improved efficiency and happier customers. In short, CRM helps businesses nurture long-term relationships with their customers that are built on trust and understanding.
5. The Importance of Pipeline Management in CRM
The importance of pipeline management in CRM cannot be overstated. As discussed earlier, a CRM platform helps businesses manage their relationships with customers. On the other hand, pipeline management refers to tracking a prospect's journey through the sales cycle, from initial contact to closing the deal. By incorporating pipeline management into their CRM strategy, businesses can better understand where each prospect stands in the sales funnel and assign tasks accordingly.
This allows sales teams to focus their efforts on prospects most likely to convert and prioritize follow-up activities. With pipeline management in place, businesses can streamline their sales process and increase overall efficiency. It's a crucial aspect of any successful CRM strategy.
6. Sales Software: An Overview
Sales software is a type of software designed specifically for the sales team of an organization. It helps salespeople manage their day-to-day tasks and prioritize their sales pipeline. Sales software typically includes lead management, pipeline management, and performance tracking features. These tools help sales reps to manage their deals more effectively, as well as to identify bottlenecks in their pipeline and improve their overall performance. While sales software is useful for managing specific aspects of the sales process, it is not designed to manage the entire customer relationship. For that, companies need a CRM.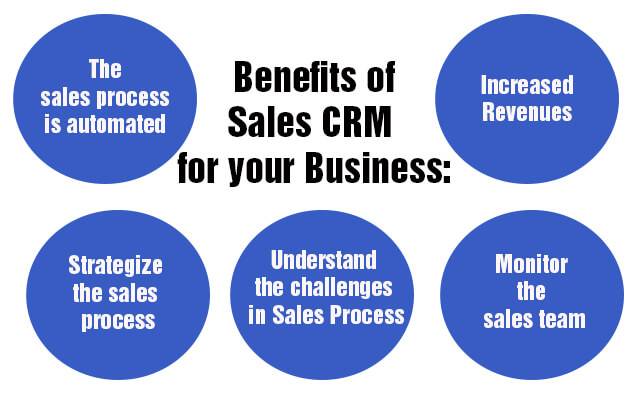 7. Differences Between Sales Software and CRM
In order to fully understand the benefits of CRM software, it's important to differentiate it from sales software. While sales software is geared toward managing sales staff and analyzing sales data, CRM encompasses a broader range of topics, such as marketing campaigns, sales operational management, and customer relationship maintenance.
Additionally, CRM focuses on improving data maintenance speed and efficiency to build stronger and long-term relationships with clients. BeeSavvy's Automation Technology is an example of sales software that centers on sales management, while CRM focuses on the entire customer experience. By understanding the differences between sales software and CRM, businesses can decide which software best suits their needs.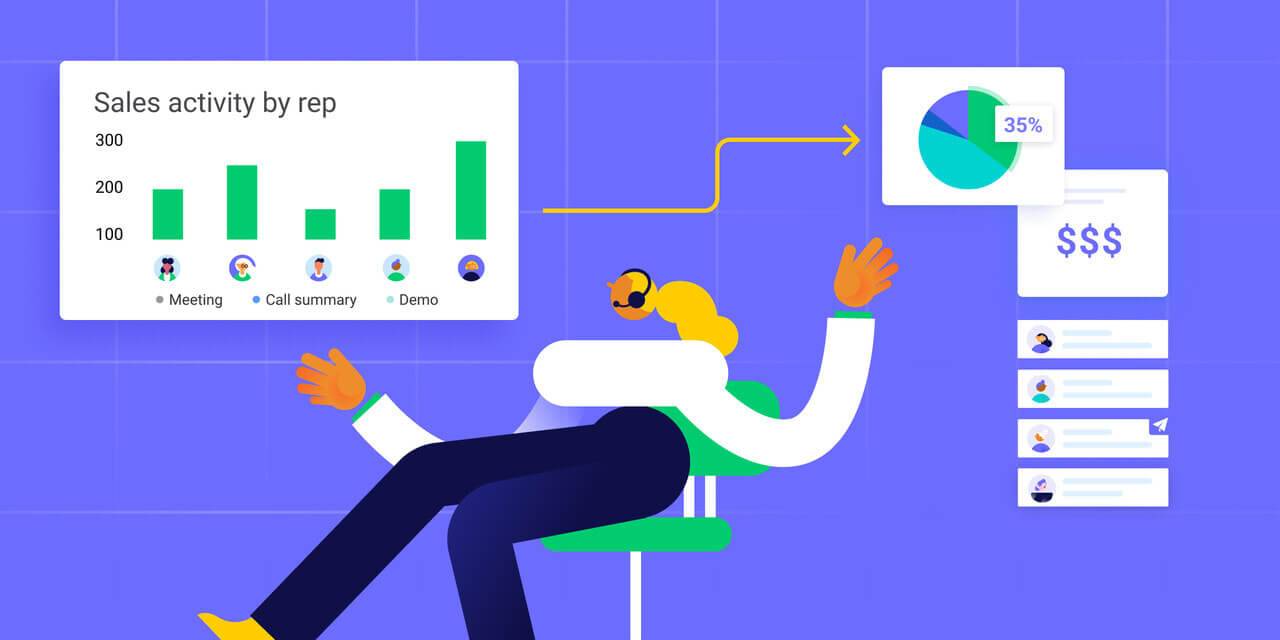 8. Which is Better for Small Businesses: Sales Software or CRM?
When it comes to small businesses, the decision between sales software or CRM software can be tricky. While sales software is focused solely on managing and automating the sales process, CRM software takes a broader approach, helping businesses manage all aspects of their customer relationships. However, for small businesses, CRM software is often the better choice.
With CRM software, businesses can manage their sales pipeline and gain valuable insights into customer behavior, lead nurturing, and marketing efforts. This level of visibility helps businesses build better relationships with their customers and ultimately drive growth. By investing in a CRM system, small businesses can streamline their operations and take their business to the next level.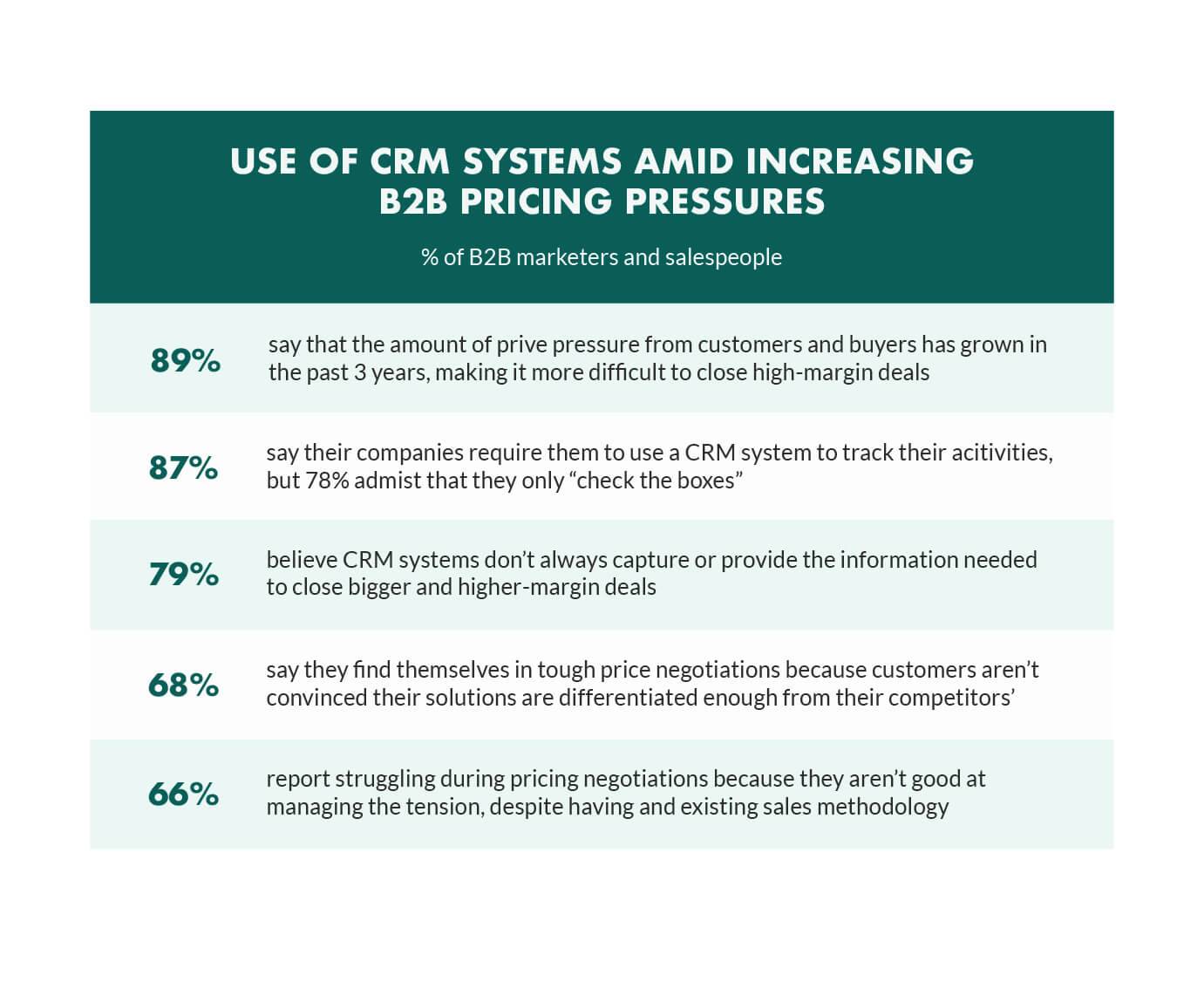 9. How to Choose the Right CRM Software for Your Business
After learning about the differences between sales software and CRM in the previous blog sections, it's important to know how to choose the right CRM software for your business. The first step is to identify your business requirements and consider both free and paid options. Next, check for key essential features and tools for your business, such as lead tracking and sales monitoring.
Choosing a scalable solution that can grow with your business over time is important. Finally, consider implementation and onboarding to ensure a smooth transition. Choosing the right CRM software can improve customer relationships and streamline sales processes, leading to increased revenue and business growth.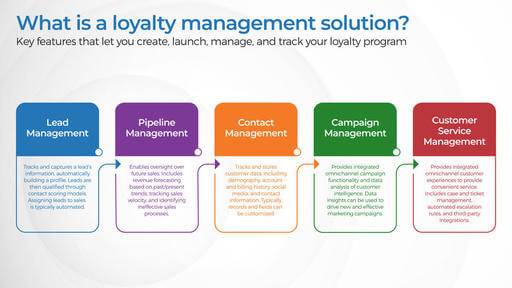 10. Conclusion: The Benefits of Investing in CRM Software.
In conclusion, implementing CRM software can provide numerous benefits to businesses of all sizes. From better customer relationships and increased sales to improved efficiency and streamlined processes, CRM can help boost overall productivity and profitability. Choosing the right CRM software for your business is crucial, as it can ultimately determine the success of CRM implementation.
By carefully assessing your business needs, evaluating different options, and investing in a reliable and efficient CRM system, you can take your business to the next level and ensure long-term growth and success. So, if you want to stay ahead of the competition and improve your customer relationships, investing in CRM software is undoubtedly the way to go.
When it comes to managing your sales efforts, it's important to understand the differences between sales software and CRM. While both are critical tools for any sales team, they serve different purposes. Sales software optimizes your team's performance and automates tasks, while CRM focuses on managing customer interactions and relationships.
But why choose between the two when you can have the best of both worlds with BeeSavvy?
As the ultimate sales and marketing software, BeeSavvy offers a comprehensive suite of tools that combines the power of sales software and CRM. From lead generation and customer relationship management to content management and beyond, BeeSavvy is the only solution your business needs to take your sales efforts to the next level.
So, if you're ready to optimize your team's performance, understand your customers better, and drive business growth, choose BeeSavvy as your ultimate sales and marketing software. Try it out today and see the difference for yourself!